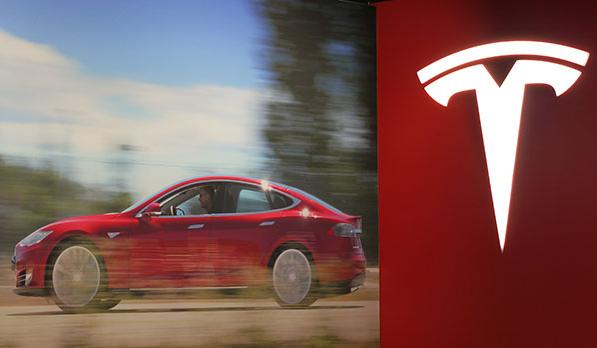 The Tesla logo is pictured on Feb 5, 2014 in its first Chinese mainland show room in Beijing. [Hao Yan / chinadaily.com.cn]
TIANJIN - Tesla has persuaded Bank of China, China Merchants Bank and China CITIC Bank to offer preferential lines of credit to buyers of its Model S90 electric vehicles, it said on Saturday.
This is Tesla's latest move to encourage purchases of its cars by Chinese. The company has already built its largest charging network outside the United States in China
A spokesperson said Tesla sold 15,000 electric vehicles globally in the first quarter of 2015. No data was given on the China market.