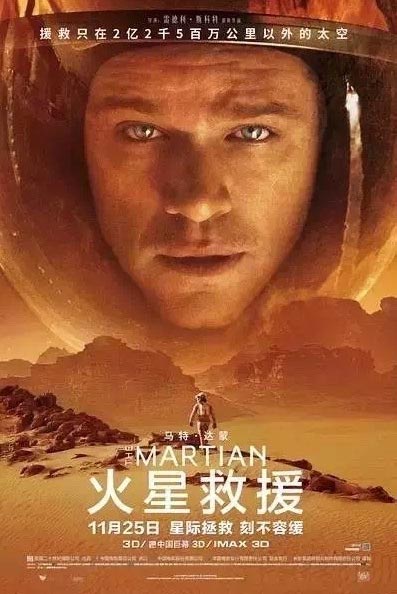 Poster of The Martian. [Photo/Weibo]
Online streaming site iQiyi has signed a deal with 20th Century Fox that will give the company exclusive rights to the studio's blockbusters to serve China's online movie viewing market.
A brief statement posted on the verified account of 20th Century Fox on Weibo, a Twitter-like platform, said that subscribers to iQiyi will be able to stream the likes of The Martian and Maze Runner: The Scorch Trials, which have already been screened in China, as well films set for release including X-Men: Apocalypse.
The financial terms of the deal was not disclosed.
China's online streaming players have been gradually moving away from the ad-based business model and, instead, buying exclusive content from foreign studios, which they charge users to view.
Alibaba signed a deal with Lionsgate in 2014 to distribute the studio's films through set-top boxes. Tencent also exclusively streams HBO series such as True Detective and Game of Thrones.
Related:
Hit online dramas withdrawn, shocking fans and industry