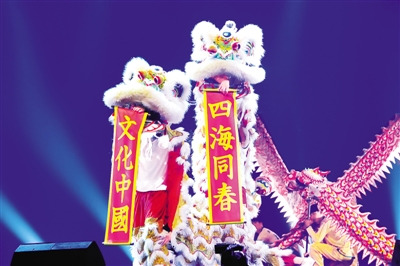 The Chinese art troup performs in Seoul, South Korea. [Photo/Chinanews.com]
The 2016 Spring Festival gala for overseas Chinese will tour 42 cities across the world to bring festival spirit, according to official sources.
Nine art troupes will stage a total of 53 gala shows including Chinese opera, martial arts, acrobatics and magic for overseas Chinese living in more than 20 countries and regions across Asia, Europe, Africa, North America, South America and the Oceania, said Tan Tianxing, deputy director of the Overseas Chinese Affairs Office of the State Council.
The annual Spring Festival gala for overseas Chinese dates back to 2009, when the office launched the celebration, arranging for troupes to perform in countries that are home to large numbers of Chinese.
Since then, there have been 320 shows staged in 223 cities in the world, attracting an audience of 4.12 million.
The Chinese Spring Festival represents the beginning of the Chinese Lunar Year, which falls on Feb 8 this year.