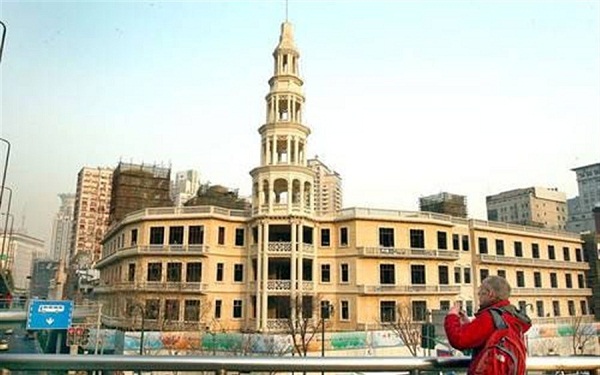 [Photo/Shanghai Daily]
Shanghai's once most popular stage entertainment landmark, the Shanghai Dashijie, in Huangpu District will be reopened late next year to continue to display the city's cultural heritages after being closed for nearly a decade, officials said today.
The historic building on the Xizang Road S., also known as the Big World, would come back as the Shanghai Intangible Cultural Heritage Exhibition Center and reopened next October after a major renovation, according to the district government.
"Many national and city-level intangible cultural heritage skills will be performed on stage while some handicrafts will be exhibited," said Xue Mingyang, a senior official with the standing committee of the city's legislative body.
The Dashijie entertainment center was built in 1917 and long regarded by local people as the city's most attractive entertainment venue. The 12,000-square-meter building near the Huaihai Road had several small stages to perform various Chinese traditional operas as well as singing and acrobats.
It also had cinemas, shopping malls, snack bars and restaurants of both Chinese and western styles.
The center was closed in 2008 for a renovation, and debates over its new function has delayed its long-expected reopening.
The city so far has 55 national level and 220 city level intangible cultural heritages with over 600 heritors, said Wang Xiaoming, deputy director with the Shanghai Culture, Radio Broadcasting, Film and Television Administration. Famous heritages include the paper cutting, dough sculpture and colorful lantern making.