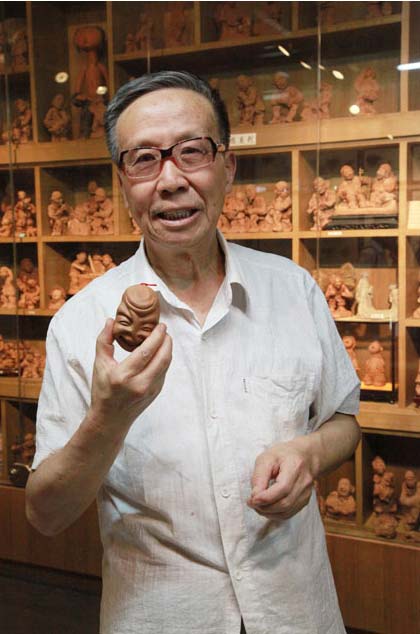 Yue Yunsheng, a representative inheritor of the intangible cultural heritage clay sculpture in Gansu shows one of his sculptures in his workshop. [Photo/chinadaily.com.cn]
China plans to train 100,000 people to protect intangible cultural heritage in next five years, according to a recent notice jointly issued by the Ministry of Culture and the Ministry of Education.
The training will first involve traditional craftsmen and then gradually be extended to people working in all fields of intangible cultural heritage protection.
Higher learning institutions and design enterprises will be responsible for providing training programs.
The move will boost employment and income in traditional Chinese crafts industries and infuse it with fresh energy by incorporating modern touches into the design and manufacture of traditional work.
Near 60 institutions and around 20 companies will be selected to carry out the plan.