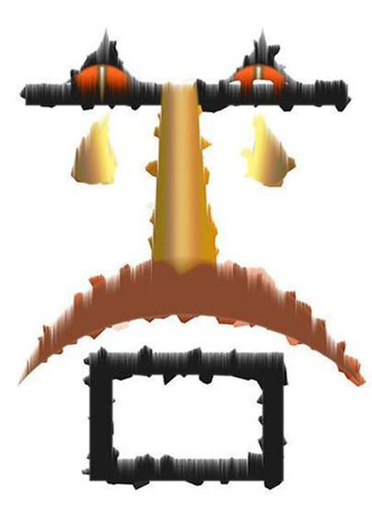 苦 or bitter is chose as the Chinese character of 2015 in Malaysia. [File photo]
In the annual selection of Chinese characters jointly conducted by the Federation of Chinese Associations Malaysia (FCAM) and Han Culture Centre Malaysia (HCCM), 苦(pronounced ku) or bitter was chosen as the Chinese character of 2015 in Malaysia.
According to Xinhua News Agency, 14,078 Malaysians from 65 countries and areas participated in the poll, the largest number of participants in history, and some 16% of them had chosen the word "bitter". Around 15% of the participants chose the word 贪 (conrruption) and 14% of them chose 税 (tax).
In addition, 捐(tax), 乱(unrest), 跌(crash), 耻(shame), 霾(smog), 一(one) and 震(quake) were also listed as the top 10 Chinese characters for the year in Malaysia.
President of FCAM Fang Tianxing announced the result last Friday. He said that the top 10 Chinese characters showed the public dissatisfaction with the new consumption tax policy, soaring commodity prices and the depreciation of the Malaysian ringgit.
Fang also stressed that the word "bitter" reflected the feelings of the people who were facing a lot of pressure and dissatisfaction. He hoped the people would cheer up, go through the hard time together and get over the "bitter" times in the upcoming year.
Wu Hengcan, the head of HCCM, echoed Fang's words. He added that Chinese characters have a history of thousands of years. The annual selection of top 10 Chinese characters is not only a worldwide promotion of traditional Chinese culture, but also a significant summary and profound consideration for Malaysians. He hoped to set up an annual Chinese character selection association with other countries and areas in the future.
Malaysia started the annual Chinese character selection since 2011. In 2014, 贪(corruption), 马(abbreviation of Malaysia), 失(lost) , 涨(inflation) , 难(tough), 航(flight), 苦(bitter), 愁(worry), 税(tax) and 迷(puzzle) were chosen as the Chinese characters of the year in the country.
Malaysia is among the seven countries including South Korea, Japan and Singapore that hold similar character polls each year.
Related:
'Second child' up for 2015 Chinese character, word awards