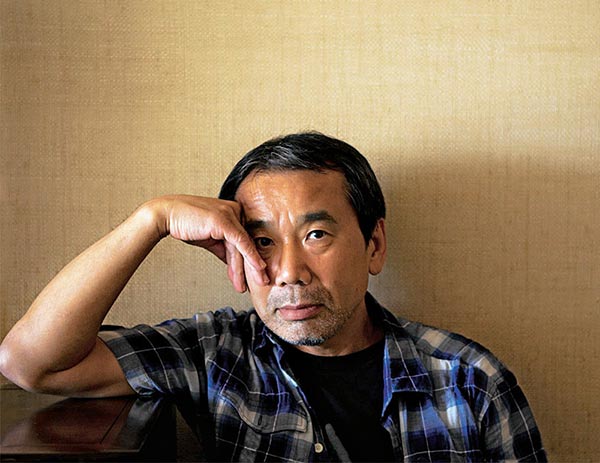 Haruki Murakami. [File photo]
Japanese writer Haruki Murakami has won the Hans Christian Andersen Literature Award, following other renowned peers like J.K. Rowling and Salman Rushdie, the award committee announced Wednesday.
"Haruki Murakami's imaginative prose embodies a global view and a narrative zest that has parallels in the writing of Hans Christian Andersen," the committee behind the Danish literature award said in a press release.
"Murakami's capacity to boldly mix classic narrative art, pop culture, Japanese tradition, dreamlike realism and philosophical discussion makes him a fitting heir to the Andersen legacy," it added.
The award has previously been given to Paolo Coehlo in 2007, J.K. Rowling in 2010, Isabel Allende in 2012 and Salman Rushdie in 2014.
Along with the honor, Murakami will receive a bronze sculpture by sculptress Stine Ring Hansen, a monetary prize of 500,000 Danish kroner (around $71,351), and a diploma, The Beauty of the Swan.
The award will be presented at a ceremony in the Danish city of Odense, hometown to the Danish fairytale master Hans Christian Andersen, next year, the committee said.
Born in 1949, Murakami has published more than 10 novels, a number of collections of short stories and collected essays. His works have been translated into more than 50 languages, among which is his best-known novel, Norwegian Wood.
"Like Andersen, Murakami challenges the customary ideas the reader has about gender and identity, and he creates a multicoloured gallery of both fantastically and realistically portrayed characters in his novels. Murakami's narratives thereby attain a beautiful balance between humour, life-assertiveness and melancholy," the committee said.
Related:
Recounting a chapter in story of Chinese bookstores