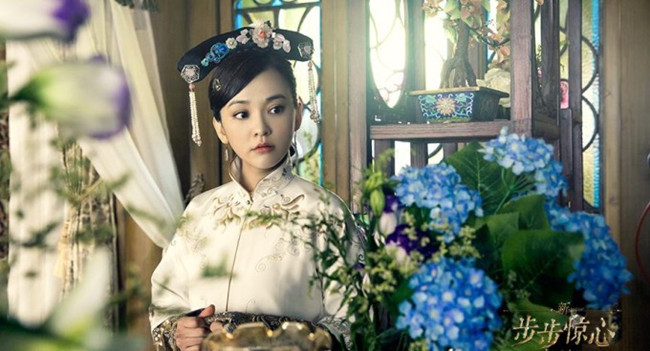 A poster of the movie "Time to Love". [File photo]
"Time to Love", the movie adaptation of the popular time-traveling novel, "Bu Bu Jing Xin" has premiered in Beijing last night.
The director Song Di together with leading members of the cast, that includes Taiwan actress Ivy Chen, actor Tony Yang and mainland actor, Shawn Dou attended the event.
The film tells the story of a modern-day woman who accidentally travels back in time to the Qing Dynasty (1636-1912) and becomes the teenage daughter of a Manchu general. She gets caught up in a web of love and politics in the royal court of Emperor Kangxi.
The novel Bu Bu Jing Xin, written by Tong Hua, was previously adapted into a television drama starring Nicky Wu, Cecilia Liu, and Kevin Cheng.
"Time to Love" will open in theatres on August 20.