A century of Taiwan taste captured in Du Hsiao Yueh's new branch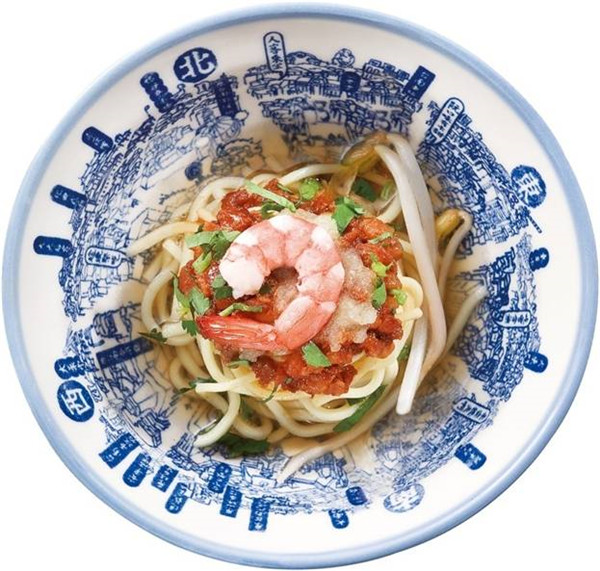 The story of Du Hsiao Yueh's Dan Tzai noodles began in 1895. [Photo provided to chinadaily.com.cn]
Taiwan restaurant chain Du Hsiao Yueh quickly attracted diners to line up for a table after opening its first Beijing branch in late 2012, its first on the Chinese mainland.
The brand's fourth location in the capital opened in Chaoyang Joy City on July 11 and is already doing brisk business. Restaurant décor and tableware are upgraded in the new restaurant to showcase Taiwanese culture and the restaurant's origin in 1895.
Du Hsiao Yueh literally means "getting through the slack season" in Taiwanese. The story began with a fisherman surnamed Hong, who made a living by catching fish in southern Taiwan. However, the sea was rough during the annual typhoon season, so he began to carry noodles to sell on the street to make ends meet.
His Dan Tzai noodles, meaning "peddler's noodles", had a unique taste and soon became popular, which led him to a new full-time career that has been passed on for four generations.