Beijing hotel hosts Yunnan fare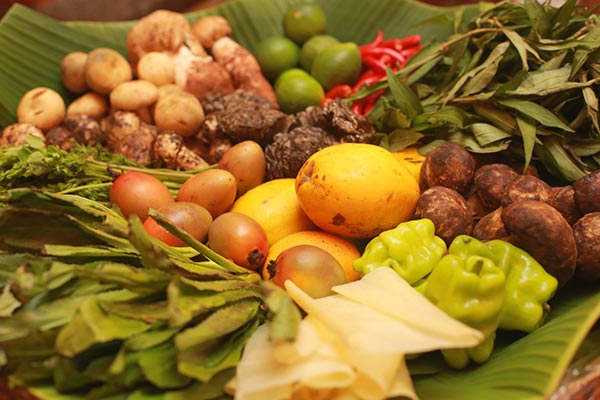 [Photo provided to chinadaily.com.cn]
Southwest China's Yunnan province is home to the country's largest number of ethnic minority groups, and that shows in its culinary diversity and tradition.
Members of some 25, of China's 56 ethnic minority groups, live in the province.
Recently, Four Seasons Restaurant at Beijing's Minzu Hotel brought together a team of professional chefs from Yunnan to offer diners a feast of authentic Yunnan food. Dishes that are rich in amino acid and other nutrients can be found at the restaurant through Aug 24. Now is also the time when wild mushrooms are harvested in Yunnan.
While Beijing has Peking roast duck as a delicacy, Yunnan has its version of a sauced duck. The sauced duck of Yunnan is usually dark red, with crisp skin and juicy meat to go well with the spicy and fragrant sauce.
The food fare comes with discounts on some dishes and singing and dance performances from the province.