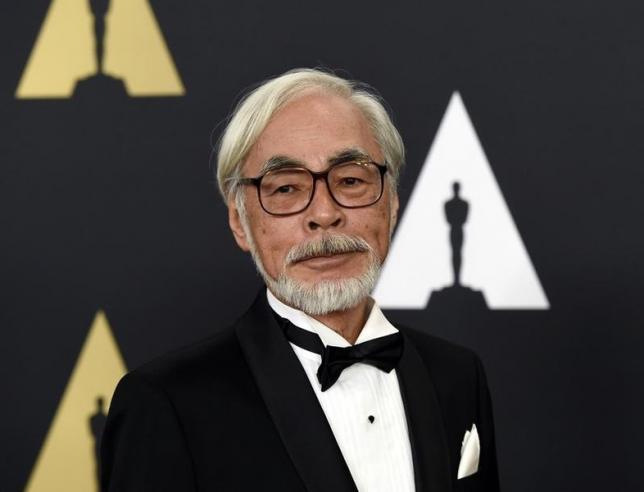 Honoree Japanese film director and animator Hayao Miyazaki poses during the Academy of Motion Picture Arts and Sciences Governors Awards in Los Angeles, California November 8, 2014. [Photo/Agencies]
Renowned anime director Hayao Miyazaki is currently working on a short film that will be made entirely of computer graphics.
It will be the first time for Miyazaki to produce a work solely with CG.
The revelation was made during a speech by Toshio Suzuki, the Studio Ghibli Inc. producer who has long worked with Miyazaki.
The 74-year-old Miyazaki had announced his retirement from full-length film creation two years ago.
The short piece will be based on "Kemushi no Boro", a full-length project that was planned before production began on "Princess Mononoke," which was released in 1997.
The short will be 10-minutes long, which is planned to take three years to complete.
Related:
Japan cinema legend Miyazaki joins protests against move to widen military role
Hayao Miyazaki makes rare Hollywood appearance to accept award