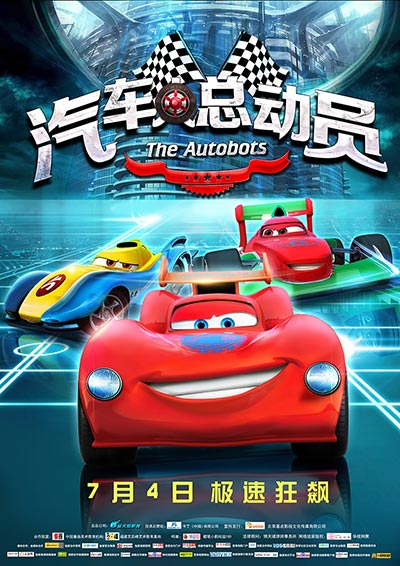 Poster for The Autobots. [Photo/Agencies]
Chinese cinemas have been ordered to reserve screens for domestic animations between 9 am and 11 am for the next 52 days, a move to prop up China's animation industry and entertain children during the school holidays.
More than 2,000 cinemas, almost half the total in the Chinese mainland, will block off the two hours and offer discounted tickets from July 11 to the end of August, the State General Administration of Press, Publication, Radio, Film and Television said on July 10.
"The Morning Animations move is aimed at providing more cultural works for children who are on their summer vacation and giving more room for animated movies' development," the administration said, adding that 18 Chinese animations will be screened this summer.
The move won't affect the programming of other films as cinemas will adjust timings in advance, according to the administration.
In 2014, 34 domestic animated features were released in cinemas in China, the world's second-largest film market. They grossed nearly 1.1 billion yuan (about $178 million), 68 percent more than in 2013 but still just 3.67 percent of the country's annual box office.
The films' poor quality and Hollywood competition are blamed.
The administration said Morning Animations may become a regular event during weekends and holidays.
Related:
China's watchdog approves the return of 'Big Bang Theory'