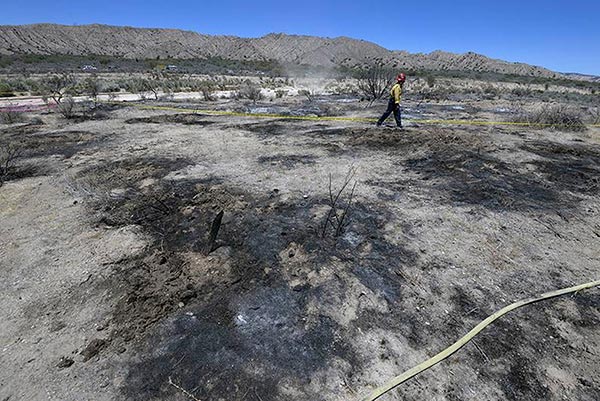 A fire fighter look over the crash site of a two-seater single engine S312 Tucano aircraft north of Santa Barbara, California June 23, 2015 in this handout photo provided by the Santa Barbara County Fire Department. [Photo/Agencies]
Hollywood composer James Horner, who scored the Oscar-winning film "Titanic" and its mega-hit theme song "My Heart Will Go On", died in a plane crash in southern California on June 22, US media reported.
The aircraft came down in the Los Padres National Forest, north of Los Angeles, triggering a fire that charred more than an acre of brush, local fire authorities said.
Star actors from Russell Crowe to Kirstie Alley took to Twitter to pay tribute to Horner, after trade publications The Hollywood Reporter and Variety reported he had died in his private plane.
Director Ron Howard wrote: "Brilliant Composer James Horner, friend & collaborator on 7 movies has tragically died in a plane crash. My heart aches for his loved ones."