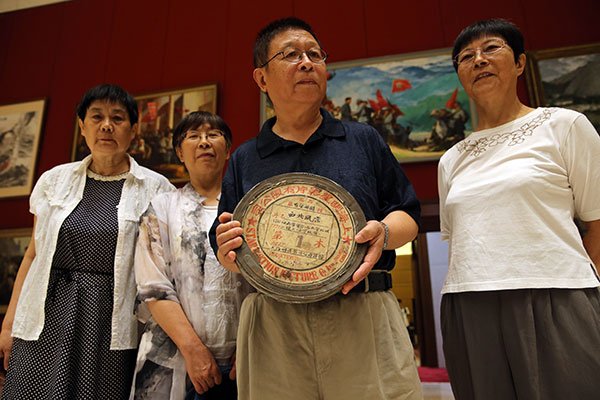 [Photo by Jiang Dong/China Daily]
Grandchildren of Yang Hucheng (1893-1949), the patriotic Kuomintang general who masterminded the "Xi'an Incident", have donated to the National Museum of China a silent film to the National Museum of China which Yang produced to campaign for resistance to Japanese aggression.
In 1933, Yang sponsored a filming teammovie crew of the Shanghai-based Star Motion Picture Company to film a documentary in northwestern China, where he commended commanded Kuomintang's Northwest Army.
The film recorded the scenes in which Yang motivated his soldiers to well prepare well for the upcoming war, as well as the landscapes of northwestern China. Yang advocated with great efforts for thefor the defense against Japanese invasion.
He hoped the film could would alarm raise awareness of his people of to the threats of war. In 1936, Yang allied with General Zhang Xueliang and pressed Chiang Kai-shek to fight against the invading Japanese army, known as the "Xi'an Incident". Because of that Yang was kept a prisoner for 12 years.
In 1949, Chiang ordered to execute him, his wife and two children in Chongqing, and Yang's secretary and his family were also murdered.