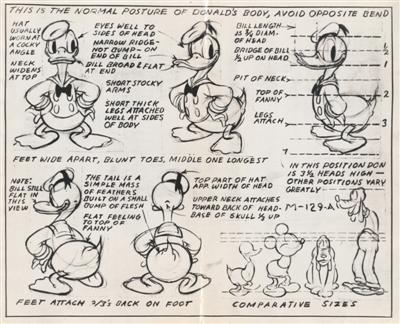 Visitors can see the storyboard for Donald Duck. [Photo/ China.com.cn]
Featuring more than 300 items, many of which have not previously been publicly displayed, an exhibition, Drawn from Life: The Art of Disney Animation Studios provides a unique look into art created in the more than 90-year legacy of the studios.
The exhibition, hosted by the Walt Disney Animation Research Library, is on at Beijing's National Museum until August 18 and reveals the artistry and creative talent that goes into every Disney production.
Mary Walsh, curator of the exhibition who works for the research library, said it houses original patterns of all Disney animations since the 1920s. Apart from preserving the precious collection, the library also plans to display items around the world.
"We show themes of friendship, family, courage and love through our animations. These are universal among humankind and fill the animations with life," Walsh said.
Continually pushing the boundaries of innovation, Disney artists strive to create animated films with a common appeal. They endeavor to connect with audiences through the characters, emotions and environments of the stories they tell. Whether from an animated short in the earliest days, to feature films from its Golden Age and through its ongoing renaissance, it is this connection that defines a Disney film.