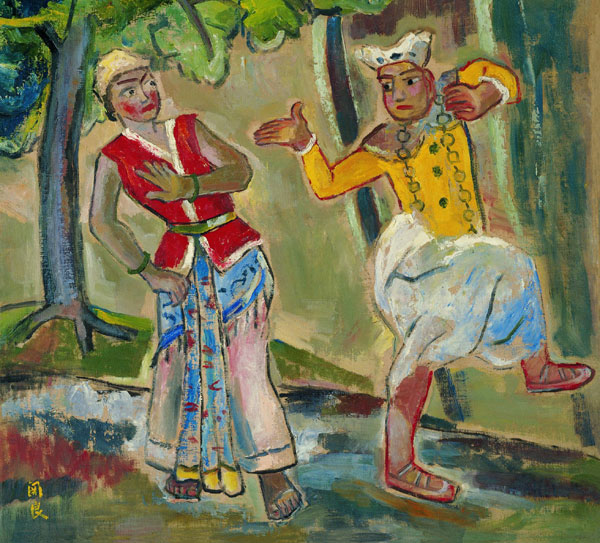 [Photo/China Daily]
SHANGHAI
Guan Liang's works
Long Museum is presenting an exhibition of Guan Liang (1900-86), in memory of the 115th anniversary of the artist's birth. Guan is recognized for his combination of Chinese and Western techniques in interpretation of the spirit of Chinese art with a modern touch. Many of his paintings depicted Chinese folk opera.
10 am-6 pm; Tuesday-Sunday; May 16-Aug 8. Galleries 3 and 6, Long Museum West Bund, 3398, Longteng Dadaong (Avenue), Xuhui district. 021-6422-7636.
Flowers of spring
Life Hub@Jinqiao is presenting an exhibition of floral design. Curator Wu Jie has invited designers from Shanghai and Taipei to create bouquet, bonsai and other floral arrangements using household wares and non-traditional vases made of bamboo and clay.
10 am-10 pm, May 16-June 22. Life Hub@Jinqiao, 3611 Zhangyang Lu (Road), Pudong New Area. 021-5038-8378.
20th-century art
Chinese representational paintings of the 20th century are on show at China Art Museum Shanghai. Among the more than 300 exhibits, most are from the collections of Beijing-based Central Academy of Fine Arts, including antique works recently restored and important works that rarely leave the capital.
10 am-6 pm; Tuesday-Sunday, through Aug 2. China Art Museum Shanghai China Art Museum, 205 Shangnan Lu (Road), Pudong New Area. 400-921-9021.