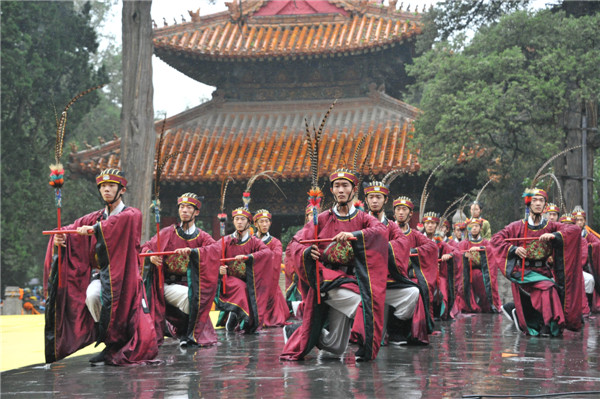 A ceremony is held to honor Confucius in Qufu, Shandong province, hometown of the master on Sunday. [Photo/Xinhua]
Ceremonies were held in a number of Chinese cities on Sunday to celebrate the 2565th anniversary of the birth of ancient Chinese philosopher Confucius.
Confucius (551-479 BC), an educator and philosopher, founded the school of thought, Confucianism, that deeply influenced China.