Make-up artist Belinda Maines, 21, from Newcastle, UK, transforms herself into a variety of colorful characters using little more than $1 face paints and discarded eye-shadow.
A self-taught special effects maker, Maines creates designs at home in her bedroom, taking up to three hours a time. She mainly uses herself as a model but occasionally practices on her boyfriend.
Make-up artist by day and special-effects guru by night, Belinda is hoping her unusual hobby will land her a dream job behind the camera. Her talents have already won her 6,000 followers on Instagram and she is hoping her popularity will be a stepping stone to a career in movie special effects.
These incredible pictures show how one artist brings her stunning creations to life - using her face as a canvas.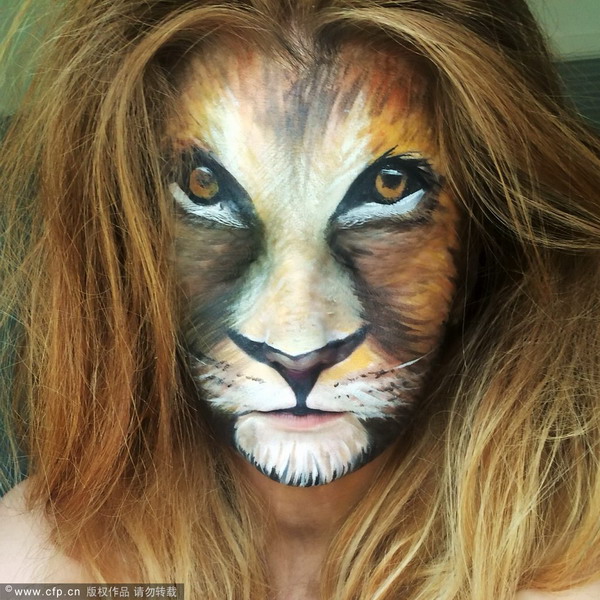 Belinda Maines created this special effect on her own face. [Photo/CFP]