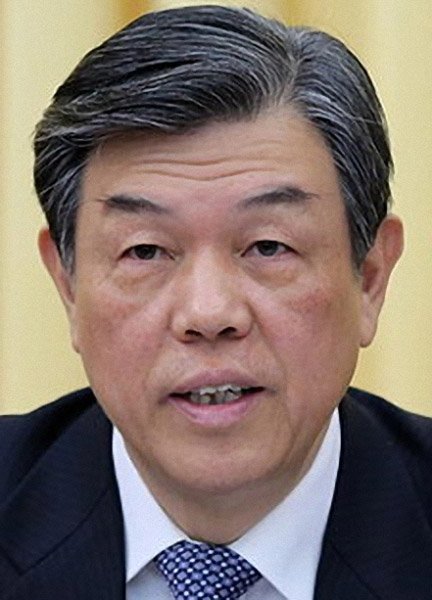 Lu Dongfu, general manager of China Railway Corp
Lu Dongfu, 61, was appointed general manager of China Railway Corp on Sunday, replacing Sheng Guangzu, 67.
Lu was formerly vice-minister of transport and head of the National Railway Administration. He was also vice-minister of the Ministry of Railways before it underwent corporate restructuring in 2013 as a corporation.
Lu, a native of Jiangsu province, started his career at the Ministry of Transport in 1973. He spent most of his working life until 2003 at the Shanghai Railway Bureau. He was then named vice-minister of railways.
His predecessor, Sheng, is a native of Jiangsu province and was the last railway minister under the old structure.
China is progressing rapidly in the development of high-speed railways. According to China Railway Corp, about 4,200 bullet trains run in China each day, serving more than 4.5 million passengers.
In July, the National Development and Reform Commission, the country's top economic planner, issued a national railway development plan that envisions a 175,000-km rail network by the end of 2025. China would then have 38,000 km of high-speed railway.