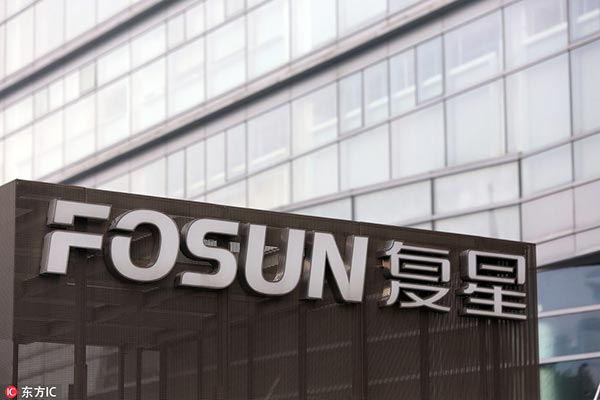 A view of the headquarters building of Fosun International in Shanghai, 11 December 2015.[Photo/IC]
Chinese conglomerate Fosun International Ltd said on Thursday it will invest in a 46.2 billion yuan ($6.92 billion) public-private partnership project to build a high-speed rail link, becoming the first private firm to take part in a high-speed rail project.
The government is keen to lure private capital to infrastructure projects to alleviate the debt burden of local authorities, and has promised policies to support PPPs.
In January, the government said it would test PPPs in the railway sector with eight high-speed and intercity rail projects including one in Zhejiang province linking the cities of Hangzhou and Wenzhou.
Fosun in an emailed statement said that its wholly owned subsidiary Shanghai Fosun High Technology Group Co Ltd signed an agreement with the Zhejiang government for that project's first phase, which will join the cities of Hangzhou and Taizhou.
Fosun did not disclose how much it would invest in the project. Billionaire Guo Guangcheng, chairman of Fosun, said there was much scope for investment as infrastructure per capita in China lagged that of developed countries.
China built the world's longest high-speed rail network in less than a decade but its national railway operator took on heavy debt in the process. At the end of June, China Railway Corp's liabilities totaled 4.21 trillion yuan.
Fosun also said Sunvision Capital, a subsidiary of its property arm, was involved in close to 500 billion yuan worth of PPP projects across China.
Reuters