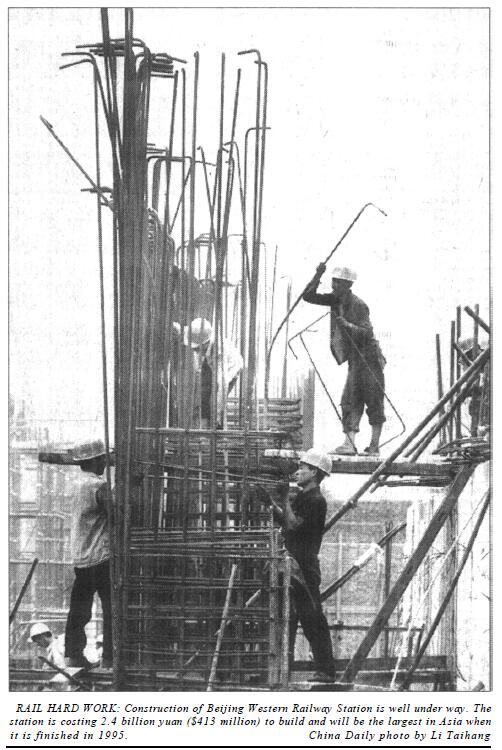 Item from July 28, 1993, in China Daily: Construction of Beijing West Railway Station is well underway.
The station will cost 2.4 billion yuan ($360 million) to build and will be the largest in Asia when it is completed in 1995.
The nation's capital has four railway stations-Beijing Railway Station, Beijing West Railway Station, Beijing South Railway Station and Beijing North Railway Station.
As Beijing establishes a new administrative center in Tongzhou district, a new Beijing East Station is also being planned.
The city's fast expansion of railway stations reflects the growth of the country's railway network in recent years.
According to a plan issued by the National Development and Reform Commission last week, China will build a 175,000-kilometer rail network by the end of 2025, including 38,000 km of high-speed railways.
The rail length under operation was 121,000 km last year.
Since the opening of the first high-speed rail line eight years ago, 19,000 km of such lines has been built.
China is also developing the next-generation bullet train that can run at 400 kilometers an hour.
Currently, high-speed trains in China run at speeds ranging from 250 to 300 km/h.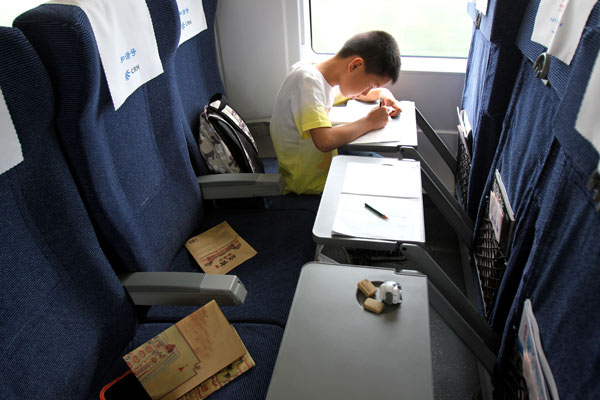 A boy does homework on a high-speed train from Beijing to Hangzhou on July 1, 2016. [Photo by A Kai/Asianewsphoto]