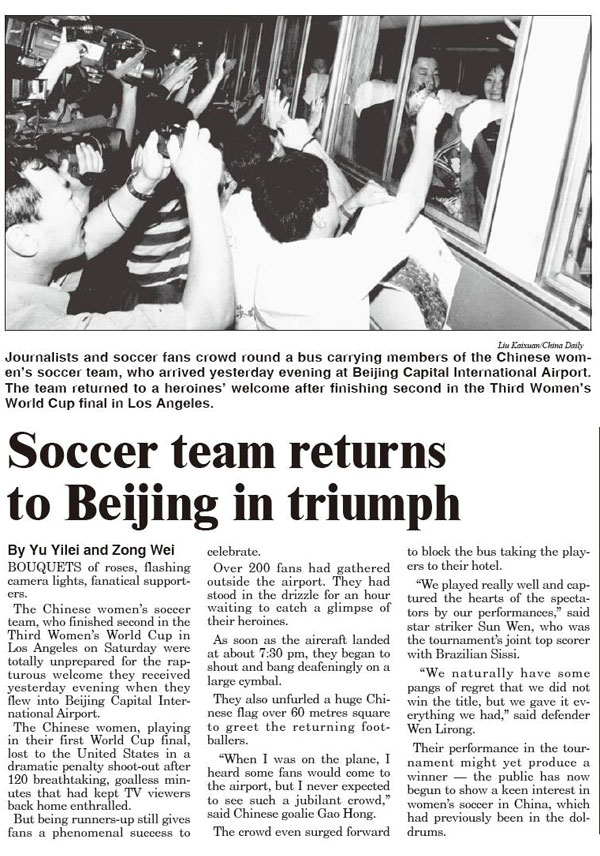 An item from July 13, 1999 shows China women's soccer team returning to Beijing after finishing second in the 1999 Women's World Cup.
Item from July 13, 1999, in China Daily: Journalists and fans crowd around a bus carrying members of the Chinese women's soccer team, who arrived yesterday evening at Beijing Capital International Airport.
The team returned to a heroine's welcome after finishing second in the Third Women's World Cup final in Los Angeles. ...
The Chinese women, playing in their first World Cup final, lost to the United States in a dramatic penalty shootout after 120 breathtaking, goaless minutes had kept TV viewers back home enthralled.