It will depend on 'level of threat' from others, senior diplomat says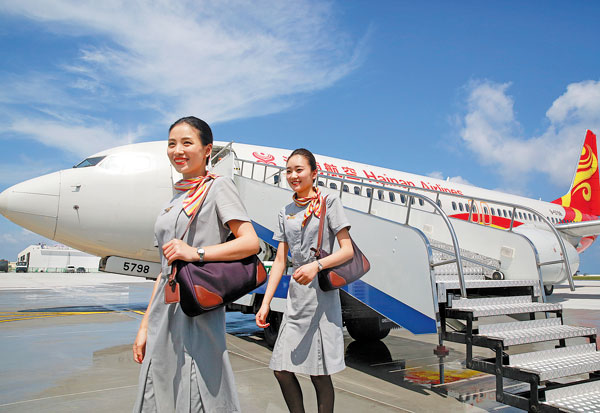 Flight attendants of Hainan Airlines arrive at Zhubi Reef in the South China Sea on Wednesday. The airplane was one of two airliners that landed for the first time on runways on Meiji Reef and Zhubi Reef.Feng Yongbin/China Daily
China could set up an air defense identification zone over the South China Sea if it felt threatened, a senior diplomat said on Wednesday amid rising maritime tensions caused by the Philippines' arbitration case.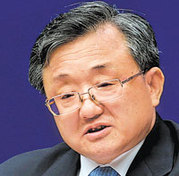 Liu Zhenmin
The declaration of such a zone, which would require aircraft entering the zone to identify themselves to the military, will depend on "the level of threat we receive", said Vice-Foreign Minister Liu Zhenmin.
"If our security is being threatened, of course we have the right to demarcate a zone. This would depend on our overall assessment," Liu said, adding that other countries should not "take this opportunity to threaten China" and not "let it become the origin of a war".
"China's aim is to turn the South China Sea into a sea of peace, friendship and cooperation," he added.
Liu made the remarks at a news conference during which a white paper was released by the State Council Information Office. The five-chapter white paper elaborated on China's policy of adhering to "the position of settling through negotiation the disputes between China and the Philippines in the South China Sea".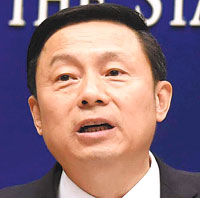 Guo Weimin
The core of the disputes between China and the Philippines lies in territorial issues caused by the Philippines' invasion and illegal occupation of some islands and reefs of the Nansha Islands, the white paper says.
Liu accused the five judges of the temporary Arbitral Tribunal at The Hague, which announced its ruling in the case on Tuesday, of "making money from the Philippines", adding that "maybe other people gave them money, too".
The tribunal, which ruled that China has no "historic title" over the South China Sea, has no jurisdiction over sovereignty issues, Liu said.
A Japanese former president of the International Tribunal for the Law of the Sea, Shunji Yanai, "manipulated the entire proceedings" from behind the scenes, Liu added.
The diplomat also questioned whether the five judges, four from EU countries and the Ghanaian chairman, a longtime resident of Europe, could understand the complex geographic politics of Asia.