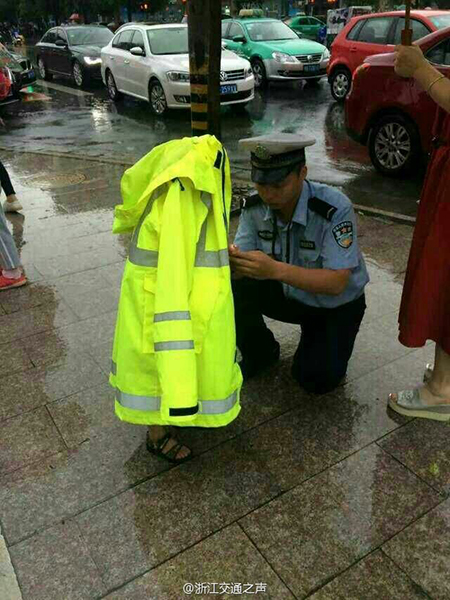 A traffic policeman dresses a child in his own raincoat, when he got lost from his grandma in Jinhua, Zhejiang province, June 1, 2016 . [Photo from weibo]
A helping hand on a rainy Children's Day
A heart-warming photo of a traffic policeman and a child dressed in the former's raincoat hit Weibo, the Chinese version of Twitter on Wednesday.
The traffic policeman, surnamed Zhang, found a child crying in the rain on the street of Jinhua, East China's Zhejiang province, and dressed the child in his own raincoat.
Understanding that child strayed from his grandma, he helped the child reunite with his family.
Many Weibo users found the photo touching and gave him a thumbs up.