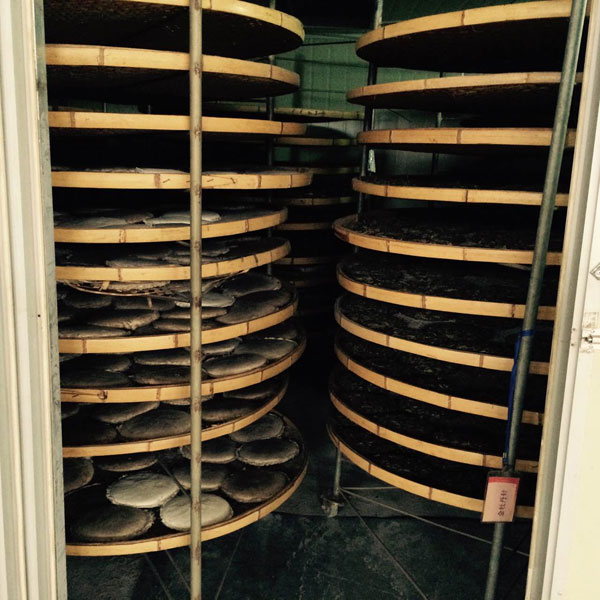 The compressed packages of tea leaves undergo a heating process. [Photo by Yao Yao/chinadaily.com.cn]
The medicinal value of white tea is acknowledged around the world.
"Along with relevant research in the US, experiments carried out at a Stockholm medical research center prove that white tea is strong in sterilization and mopping up free radicals, which are prone to give people wrinkles and cancers," said tea expert Luo Shaojun.
Unlike green tea, where fresher is better, white tea has better health benefits when it is preserved longer.
Compared to fresh white tea, aged white tea preserved for one to four years or longer proved to be better as an anti-inflammatory and anti-viral and at lowering high blood sugar, according to experts. They also pointed out that the flavones in aged white tea can improve blood circulation, lower cholesterol levels, prohibit cells from degenerating, and can protect the body against cancer.
As far as these advantages are concerned, white tea in Fuding city, Southeast China's Fujian province, won a gold medal at the Milano Expo 2015.