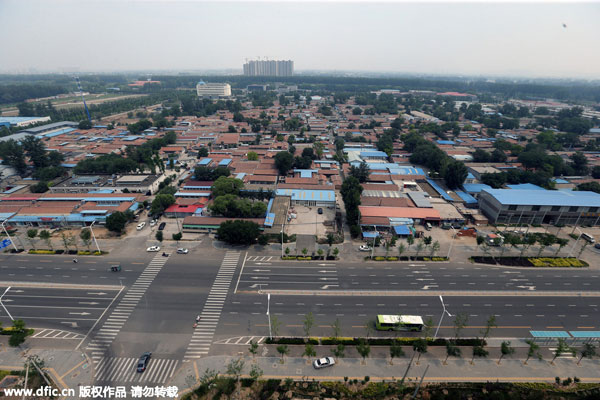 Lucheng town in Tongzhou where Beijing will relocate municipal administrative bodies. [Photo/IC]
The municipal government of Beijing will move to the suburban district of Tongzhou at the end of 2017, a high-ranking official said on Monday.
About 400,000 people will move to Tongzhou in the relocation, which President Xi Jinping ordered during an inspection of the capital two years ago, said Li Shixiang, a National People's Congress deputy and executive vice-mayor of Beijing.
This was the first time Beijing officials have released a timetable for the relocation that aims to make room for the central government in downtown areas.
Along with the municipal government, the Beijing Committee of the Communist Party of China, the People's Congress of Beijing, and the Beijing Committee of Chinese People's Political Consultative Conference will also move to the new location, Li said. These are the four components of China's political structure.
The municipal government, meanwhile, plans to focus on construction of three new towns in the districts of Daxing, Changping and Shunyi to accommodate those moved from downtown districts.
Li said some low-impact industries already have been moved or demolished. "By the end of last year, the city shut down industrial enterprises and relocated 220 wholesale markets," he said.