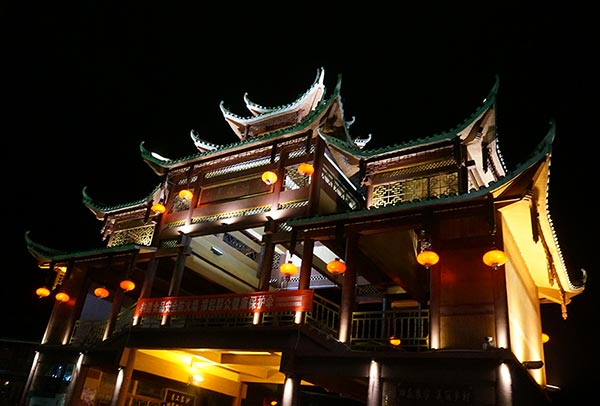 Lanterns are lit at the gate of a Dong village at the foot of Mount Fanjing, on Jan 13, 2016. [Photo by Yang Jie/chinadaily.com.cn]
The southwestern province of Guizhou has for the first time this year earned a place in the New York Times list of top "52 places to go" around the world for its "unhurried pace" and "authentic feel". Guizhou, the least accessible region in China, was praised as having "authentic Chinese hill tribes without mass tourism — yet".
"We don't receive many foreigners," recalled Yang of her rare contact with foreign customers. "I remember once there was a blond and blue-eyed foreign guy eating in my restaurant. He couldn't use chopsticks, so I had to give him a plastic fork that was found in an instant noodle package because we didn't prepare knives or forks".