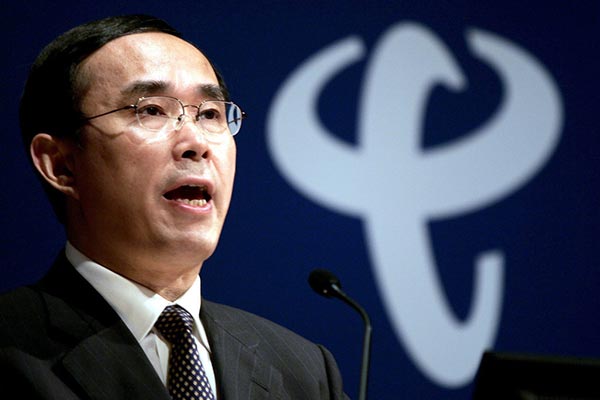 China Telecom chairman Chang Xiaobing under investigation Chang Xiaobing, Chairman of China Telecommunications Corp. [Photo/IC]
BEIJING - Thirty-seven provincial and ministerial level officials were put under investigation in a year of "zero tolerance" for corruption, said China's top graft buster on Saturday.
According to the website of the Communist Party of China's (CPC) Central Commission for Discipline Inspection (CCDI), authorities looked into the conduct of new provincial and ministerial level officials every month of 2015, with 7 investigation cases begun in November, the most.
The 37, including 10 from central government and 9 from centrally-administered state-owned enterprises, came from 31 provinces, municipalities and regions, said the CCDI.
Of those probed, 13 of them, including a minister, were the most senior member of their departments, 35 percent of the total.
In 2014, the number investigated was 38.
Since late 2012, the CPC has been waging an intense war against corruption.