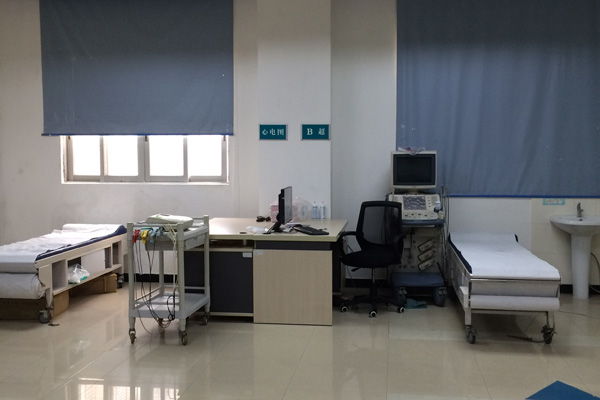 Medical equipment at the Nanqu branch of Zhongshan Second People's Hospital in Zhongshan city, South China's Guangdong province, on Dec 20, 2015. [Photo provided to chinadaily.com.cn]
Thanks to a local hospital, drug users incarcerated in prisons and carrying serious infectious diseases in South China's Guangdong province have a better chance of living a healthy and decent life.
Nanqu branch of Zhongshan Second People's Hospital, which began operating in June 2011, aims to provide treatment especially to those drug addicts whose health condition is too bad to live in prisons, compulsory detoxification centers or other organizations.
"The hospital was initially established to solve local police's dilemma in arresting and detaining the suspects especially those drug abusers who had HIV/AIDS, tuberculosis or other infectious diseases, since they posed a threat to the health of police and other inmates", said Tan Peian, head of Zhongshan Public Security Bureau.
"Compared with other inmates, drug users suffering serious illnesses such as HIV/AIDS face a serious health risk that puts their lives at risk. The large hospitals are often too far away to provide them immediate treatment. Plus there's also the risk of them escaping the prison", said Deng Jianwei, head of the drug control in Guangdong province.