By Gu Jianjun, Post Doctorate, Department of World Development Strategy, Central Compilation and Translation Bureau
On December 19-22, Beijing had once again issued a Red Alert on air pollution. The first alert was issued earlier this month, 8-10. A Red Alert is the most severe level of air pollution. However, Beijing is taking steps to tackle smog.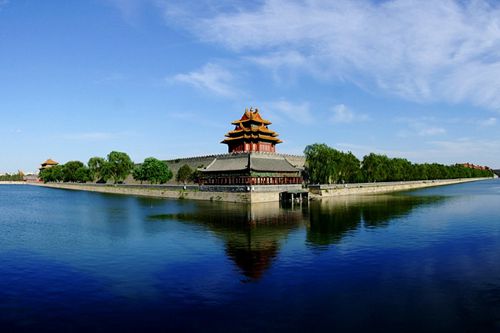 Smog: China's environmental damage
As a developing country, China has witnessed rapid economic growth in the past few decades to transform into the world's second largest economy. The nation has dramatically helped all its citizens feed and clothe themselves and to enjoy better living standards.
Nevertheless, extensive economic growth has placed the environment and natural resources in greater peril. Prompt industrialization, over-reliance on coal electricity, rapid growth of car ownership and public ignorance of environmental protection laws have sparked worse air pollution.
Tackling smog for beautiful China
Historically, many developed countries had experienced serious environmental problems, including Great Britain's smog, Japan's industrial pollution and Los Angeles' light pollution.
China's conditions are more complicated: Pollution has become a bottleneck that restricts development quality and sustainable development. Beijing proposes to build a Beautiful China with picturesque scenery, instead of a smog-enveloped one. But how does a nation maintain balanced ecological and economical development?
Green development: top priority for 13th FiveYear Plan
China's answer is green development, which is solution-oriented, and listed as one of the five major economic and social development ideas - innovation, coordination, green, opening-up and sharing in 13th FiveYear Plan, which integrates building a well-off society.
Green development brings blue skies
Green development can propel China's ecological civilization. Sustainable green development could overcome grey smog and usher in more blue skies.
Beijing municipal government has proposed to cut the city's total discharge volume of major pollutants and PM2.5 annual average concentration to 15 percent lower than in 2015 during China's 13th Five-Year Plan (2016-2020).
New measures on traffic reductions in downtown areas, regarding pedestrian, logistics and automobile, and to eliminate polluting enterprises will be introduced in the capital city. Nonetheless, this will be difficult.
However, Beijing is moving forward to an all-round well-off society and sustainable development, which encourages green development.
( The opinions expressed here do not necessarily reflect the opinions of Panview or CCTV.com. )