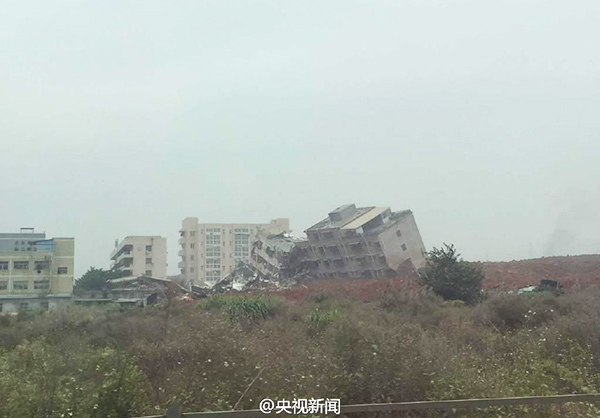 Buildings collapse after a landslide occurs in Shenzhen on Dec 20, 2015. [Photo by CCTV news]
A landslide crushed many buildings beside a gas station in Shenzhen, South China's Guangdong province, Sunday morning, CCTV reported.
The landslide occurred at 11:40 am.
Thirty firefighters and seven fire fighting trucks have arrived at the scene, searching for people trapped inside.