The scheduled meeting between Xi Jinping and Ma Ying-jeou on Saturday in Singapore will be the first between leaders of both sides of the Taiwan Straits since 1949.
Xi and Ma will reportedly exchange views during a closed-door meeting and then hold a joint press conference. They will address each other as "mister" and have dinner afterward.
When Xi and Ma shake hands on Saturday not only will they be marking a huge development in cross-Straits relations, but also another milestone in China's journey to great rejuvenation, Xinhua News Agency commented.
It will be a start of direct dialogues between top leaders on both sides.
Here we take a look at the significance of the meeting.
First meeting since civil war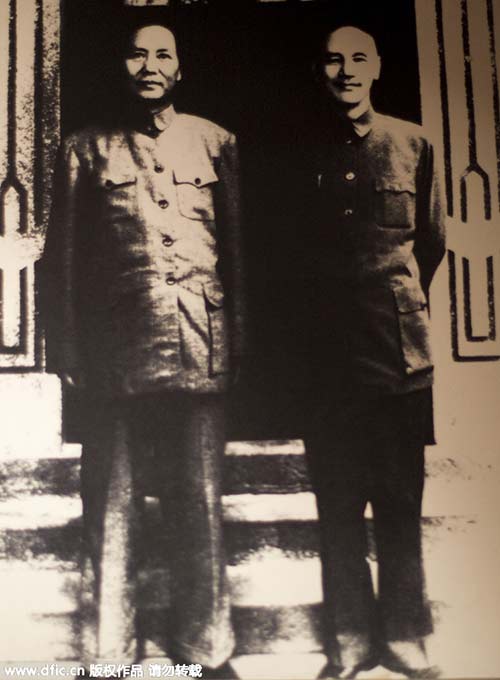 Mao Zedong (left) and Chiang Kai-shek (right) are pictured during the Chongqing Negotiation in 1945. [Photo/IC]
Saturday's meeting between Xi Jinping and Ma Ying-jeou will be the first of its kind since 1949, when the Kuomintang (KMT) was forced to flee to Taiwan in 1949 after a civil war.
Relations between the mainland and Taiwan stalled thereafter. Following more than six decades of vicissitudes, this meeting is hard earned and the result of the commitment of people on both sides.