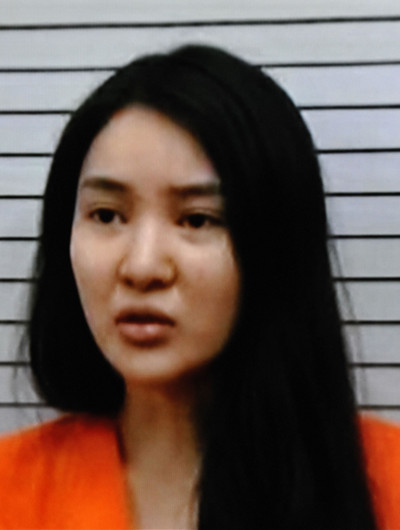 A screenshot from CCTV shows Guo Meimei in custody in Beijing last year.  
Guo Meimei, the 24-year-old woman whose online posts unfairly tarnished the reputation of the Red Cross Society of China four years ago, will stand trial on suspicion of gambling on Thursday at Beijing Dongcheng District People's Court.
The court posted the trial information on its micro blog on Monday.
Guo was charged with operating a gambling house in May and last July, Beijing police uncovered an Internet soccer gambling gang allegedly headed by Guo during the World Cup. Police arrested eight gamblers. In August, she was arrested on suspicion of running a casino.
The Chinese Internet celebrity became notorious nationwide in 2011 when she claimed on social media that she was operating an organization under the auspices of the Red Cross and publicly flaunted her luxury possessions such as Hermes handbags and Lamborghini sports cars.
Her posts triggered concerns on how the State-owned charitable organization used donations.
Although the Red Cross later denied the charges and Guo herself confessed after being arrested for soccer gambling that her money had nothing to do with the Red Cross, many people tended to sigh away from charity organizations.