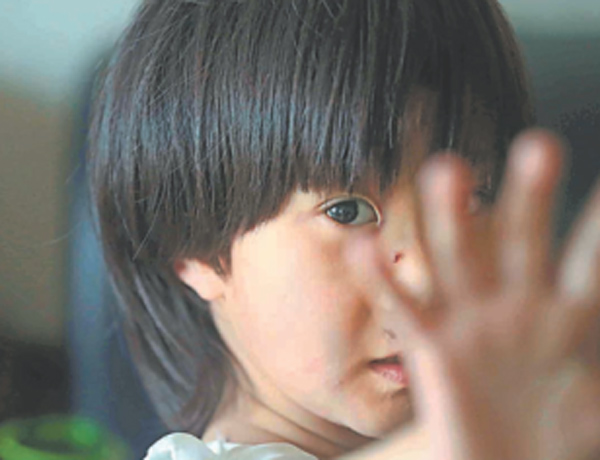 Domestic violence: Courts would be required to hear requests for protection by victims of domestic violence and to make a determination within 48 hours, under China's first draft law covering domestic violence. China Daily
Victims of domestic violence would be able to apply to courts for protection and the courts would be required to hear such applications, under China's first draft law covering the issue.
The draft is receiving its first review by the Standing Committee of the National People's Congress.
It says courts could rule to protect the safety of the applicant, by prohibiting those named in the application from committing further violence or ordering them to move out of the applicant's home.
The courts would be duty-bound to issue a ruling to protect the personal safety of the applicant or reject the application within 48 hours, the draft says.
The draft defines domestic violence as abusive actions against family members, including beating and other forms of physical abuse, and restricting victims' freedom by force.
It also states that staff at middle and primary schools, kindergartens and medical institutions must report suspected cases of domestic violence to police or be liable to punishment if serious consequences occur.
The initial draft of the law was submitted to the State Council for review in March 2014, and some revisions were made. The All-China Women's Federation has fought for legislation on domestic violence for years.
The law is meant to effectively prevent and punish domestic violence to protect the lawful rights and interests of family members, said Song Xiuyan, vice-president of the ACWF.
Although regulations against domestic violence have been adopted by many provinces in China, the lack of a national law has caused legal difficulties in domestic violence criminal cases, said Qin Jingmin, a lawyer at Jiangsu Hengbang Law Firm in Xuzhou, Jiangsu province.
"In practice, many courts are reluctant to deal with cases involving domestic violence," he said. "If the anti-domestic violence law is adopted, it will improve the protection of victims."
Lyu Xiaoquan, a lawyer at a non-profit organization for women's legal aid in Beijing, said some loop-holes exist in the draft law.
"The draft did not mention who will carry out the rulings given by courts to protect the safety of applicants," he said. "It should be stated explicitly that the police will have this duty."
The definition of domestic violence in the draft includes only physical violence, but it should also include sexual and mental violence, Lyu said.
"I think a reason that legislators only included physical violence is that they think in practice it is more difficult to determine other forms of domestic violence, such as that inflicted mentally," he said.
There are no statistics on the total number of domestic violence cases in China. In Jiangsu province alone last year, police received 25,000 reports of cases involving domestic violence.
According to ACWF, most victims of domestic violence in China last year were women, children and elders, and more than 88 percent of cases involved men committing violence against women.