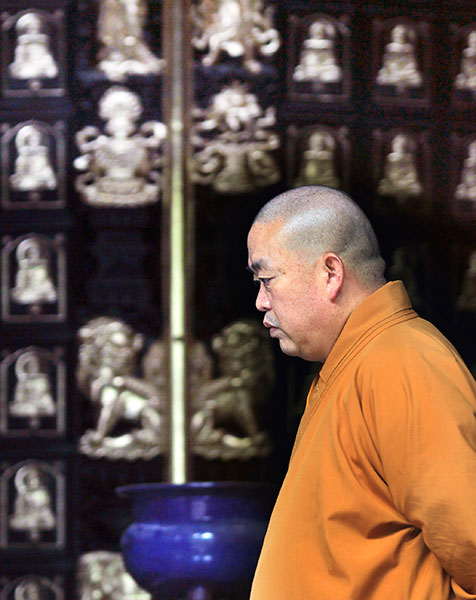 Shi Yongxin, the abbot of Shaolin Temple who has been the subject of an online attack. Zhu Xingxin / China Daily
BEIJING - China will better manage religious personnel and safeguard the religious circle's legal interests, authorities said on Thursday.
A spokesperson with the State Administration for Religious Affairs (SARA) told Xinhua it has "paid great attention" to reports about Shi Yongxin, abbot of Shaolin Temple in central China's Henan Province and vice-chairman of the Buddhist Association of China (BAC).
SARA has asked Henan provincial religious department to verify the accusations against the abbot.
Shi Zhengyi, the accuser, posted a series of allegations on the Internet and said Shi Yongxin was an "embezzler and womanizer" with illegitimate children.
The list of accusations included documents purportedly showing that Shi Yongxin was kicked out of Shaolin in the 1980s following a theft.
The monastery denies all the allegations and has reported Shi Zhengyi to the police for "fabricated and malicious insults and libel."
Meanwhile, the BAC on Thursday called for "the truth as soon as possible."
The accusation "concerns the image and reputation of Chinese Buddhism," the BAC said in a statement, adding that the BAC has reported the case to authorities, hoping to clarify the facts.