A detailed, easy-to-use map of the high-speed rail network produced by a college lecturer has proved to be a big hit on the Internet.
Millions of people have consulted the map since Tao Anjun, 30, uploaded it in January last year.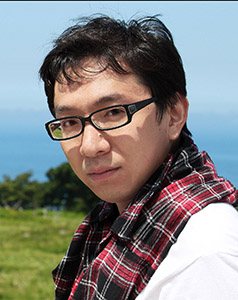 Tao Anjun
It shows the routes of all 77 high-speed lines in more than 30 colors, and it includes useful information such as the distances between stations. There are no official maps that are as comprehensive or user-friendly.
Tao has updated his map three times and offers versions in four languages-Chinese, English, Japanese and Korean.
He spent two weeks collecting information for the first edition and then designed and typeset the map using the Adobe Illustrator graphics program.
"It was difficult to show some lines, including those in East China and the Pearl River Delta," said Tao. "Those lines have complicated traffic hubs, and I needed patience to make the details clear."
Tao, who obtained a doctoral degree in geography from the Chinese Academy of Sciences, works at Southeast University's School of Architecture in Nanjing, Jiangsu province.
"I made the map just because I like railways, but I never imagined that it would go viral," he added. "I've been interested in railways and trains since I was a child.
"When I traveled in Japan and European countries, I noticed that many have railway maps that are as easy to understand as subway network maps. I decided to make one for people in China who travel on high-speed bullet trains.
"When I marked the names of the stations on the map, I felt like I was taking a trip."
Zhong Youdi, from Nanjing, decided to travel from Beijing to Shenzhen, Guangdong province, along the country's longest high-speed line because the map made it seem to be a very convenient journey.
"Many people like to travel on bullet trains," said Zhong. "We can enjoy cities with various attractions."
Tao said he would like to give the map to the China Railway Corp for free so it can be made more accessible to passengers.
"When I produced the map, I hoped the railway department would be inspired to take more steps to make travel more convenient," Tao said.
"It would be better if the department made an official map or an app for people."
Contact the writers through cangwei@chinadaily.com.cn.