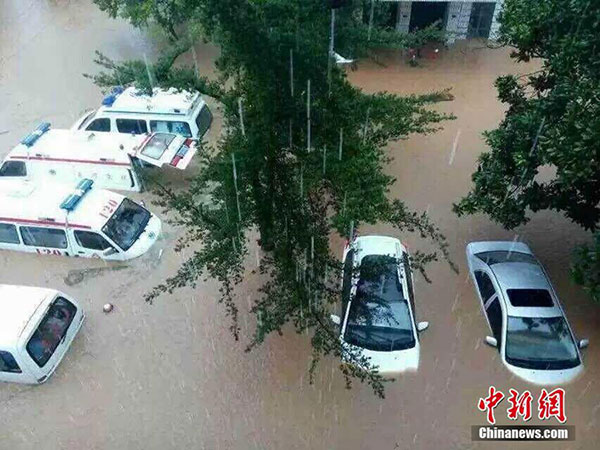 Vehicles are submerged in the flood amid continuous downpour in Liancheng county, Longyan, East China's Fujian province, on Tuesday and Wednesday. [Photo/chinanews.com]
FUZHOU - Four people have died and another five are missing after heavy downpours hit Liancheng county in East China's Fujian province early Wednesday morning, local authorities said Thursday.
Major streets in the county seat have been inundated and water and power supplies were cut off. All 17 townships were flooded with more than 200 mm of precipitation recorded on Wednesday, according to the county government.
Some 243,000 people in the county were affected and 132,000 people have been evacuated. About 8,000 hectares of crops were affected and 40 enterprises suspended production due to the flood, it said.
Nineteen roads were cut off and a transformer substation suspended operations in the county, according to the county government.