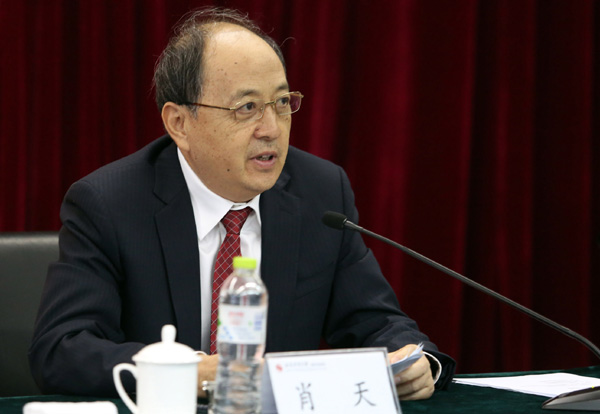 File photo of Xiao Tian. [Photo/Xinhua]
BEIJING - The State Council, China's cabinet, on Thursday said it has removed Xiao Tian from the post of deputy director of China's General Administration of Sport.
Xiao was put under investigation last month for "serious breaches of discipline and law."
Beijing officials have said the probe will not reduce Beijing's confidence in bidding for the 2022 Winter Olympics.
Meanwhile, the State Council also announced the appointment of several other senior government officials in a minor government reshuffle.
Yu Weiping was named deputy finance minister and Zhou Jiayi was named assistant minister of finance.
The State Council appointed Wang Guanghua as vice minister of land resources, replacing Hu Cunzhi, while Yan Zhiyao became deputy state land inspector-general.
Zhang Jianlong was named head of the State Forestry Administration, replacing Zhao Shucong.