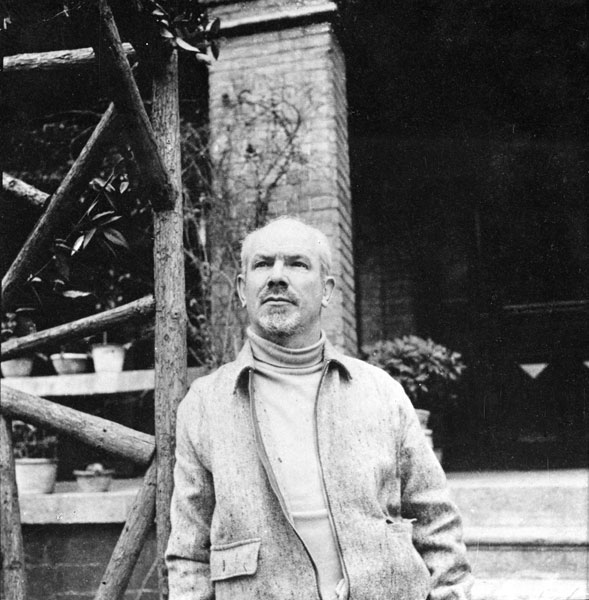 Canadian physician Norman Bethune (1890-1939) is famous throughout China because of the medical aid he provided for Chinese troops during the Japanese occupation. Li Xue / for China Daily
After Liu Shiyue lost almost everything he held dear during Japan's occupation of China, his hatred for 'the invaders' was intense and long-lived. However, years later when he worked with a group of Japanese physicians, the Chinese ophthalmologist gradually learned how foes can become friends, as Zhang Yu and Pei Pei report from Shijiazhuang.
Editor's Note: This is the fifth in a series of special reports about the experiences of foreigners who either lived or served in China between 1937 and 1945.
The hardest time in Liu Shiyue's life came in 1945, when he discovered that his mother had been murdered three years earlier.
In 1942, Liu's mother was killed in a fire set by Japanese soldiers during the War of Resistance against Japanese Aggression (1937-45), but because the war had separated them, the boy didn't learn about her death until he was 12.
Born in 1930 in Shanxi province, Liu joined the army at age 8 and was sent to the front, and although he was too young to handle a weapon, he toured the battlefields as a member of a propaganda team. "My job was to give cultural performances to comrades and spread news about the progress of the war to residents of rural areas." he said.
The job gave him a firsthand view of the atrocities committed by the Japanese troops.
"I had seen so many injuries and deaths caused by the Japanese that I couldn't shed my intense hatred of them until later in life," he said.
"Although I survived the war, seven members of my family, including my mother, were burned to death by the Japanese," he said. "One time (when the Japanese entered the village), I narrowly escaped death myself," he said, adding that he only survived by hiding beneath a dead sheep for an entire night.