In today's trending, a primary school teaches hundreds of square dances, Hebei sets record for world's longest BBQ skewer, and college students compete to climb trees for sport.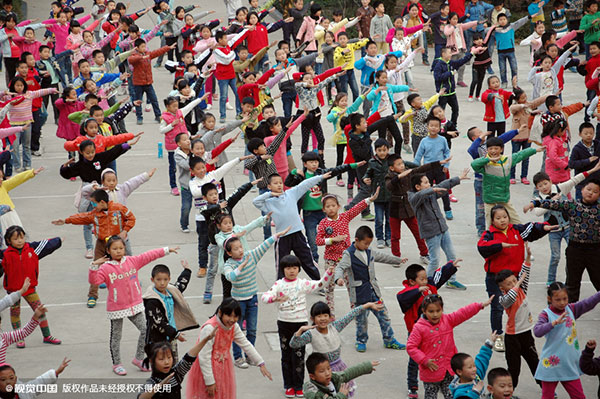 Students practice square dance on the school ground. [Photo/CFP]
Square dancing rocks primary school
Square dancing is popular in China, but most people associate it with elderly people as the motions are easy and slow and it originated as a fitness movement for the elderly.
However, a primary school in Xiangyang, Hubei province has added square dancing to their curriculum for over three years. The students practice square dancing during class break instead of other exercises.
The whole school also has a class every Wednesday afternoon to learn new square dancing moves.
Now, many students can ace square dancing after learning more than 100 different square dancing choreographies over three years.
In our next story, see the world's longest barbecue skewer, in Hebei.