2013-10-05
Chinese President Xi Jinping left Malaysia on Saturday for Indonesia's Bali island to attend the 21st informal economic leaders' meeting of the Asia-Pacific Economic Cooperation(APEC), ending his Malaysia tour with a fruitful package.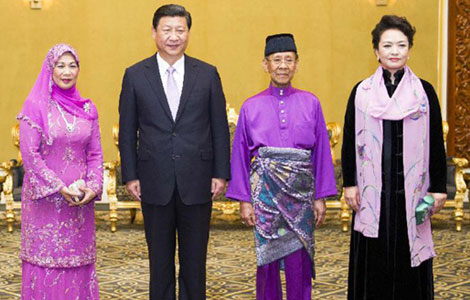 2013-10-05
President Xi said that his country is willing to work with Malaysia to make greater achievements in bilateral cooperation.
2013-10-05
Malaysia, ranked 25th of 144 economies in the Global Competitiveness Report 2012-2013, offers an excellent business environment for investors from all over the world.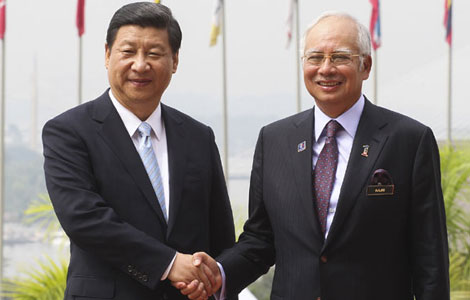 2013-10-05
2013-10-04
Lee Chong Wei may regularly cause trouble for Team China on the international stage, but the badminton star courts much respect and love from his huge Chinese fan base.
2013-10-04
China and Malaysia can see bright prospects in bilateral trade and two-way investment, as expanding consumption will increase demand for goods and services from each other, according to experts.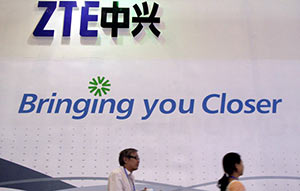 2013-10-04
ZTE Corp has steadily increased its footprint in Indonesia and Malaysia, and hopes to achieve greater success in the countries in the near future.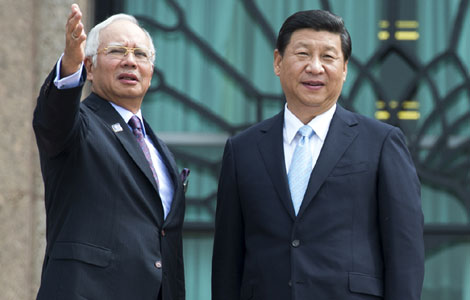 2013-10-04
President Xi Jinping and Malaysian Prime Minister Najib Razak met Friday to discuss bilateral ties and further development of China's relations with the Association of Southeast Asian Nations (ASEAN).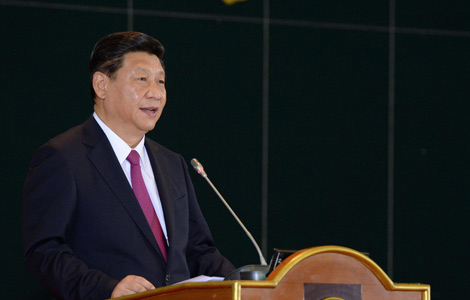 2013-10-03
China and Indonesia leaders will work to achieve $80 billion in bilateral trade by 2015, said a joint statement issued Thursday.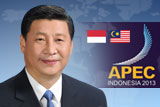 Thoughts after hearing Xi's speech
I was very happy to see that Xi Jinping did focus on trade and on the importance of Asia Pacific trade being cooperative and inclusive.