2013-12-17
"There's a Malay proverb says 'Flowing water cannot be severed' and there's no better term to describe the traditional friendly relations between China and Malaysia," said Chinese President Xi Jinping during his October visit to Malaysia.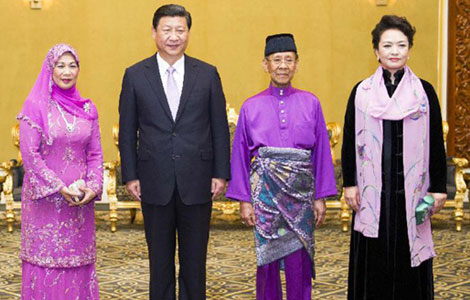 2013-10-05
President Xi said that his country is willing to work with Malaysia to make greater achievements in bilateral cooperation.
2013-10-05
Chinese President Xi Jinping said here on Saturday that his country is committed to further deepening its good-neighborly and friendly ties with Malaysia.
2013-10-05
Chinese President Xi Jinping left Malaysia on Saturday for Indonesia's Bali island to attend the 21st informal economic leaders' meeting of the Asia-Pacific Economic Cooperation(APEC), ending his Malaysia tour with a fruitful package.
2013-10-04
Lee Chong Wei may regularly cause trouble for Team China on the international stage, but the badminton star courts much respect and love from his huge Chinese fan base.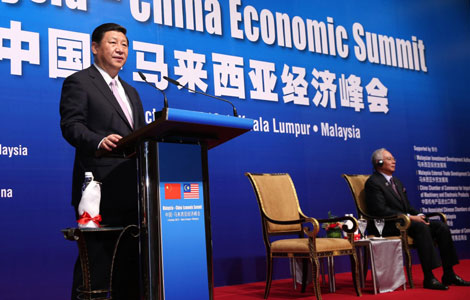 2013-10-04
President Xi Jinping called Friday for efforts to deepen mutually beneficial cooperation between China and Malaysia.China, Malaysia agree to lift bilateral ties
2013-10-05
Malaysia, ranked 25th of 144 economies in the Global Competitiveness Report 2012-2013, offers an excellent business environment for investors from all over the world.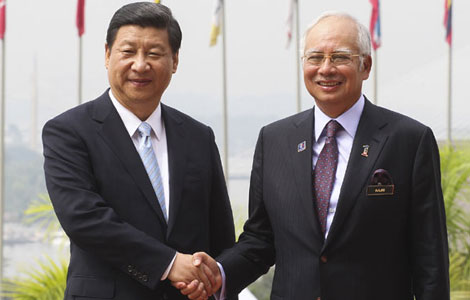 2013-10-05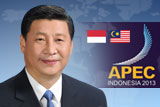 Thoughts after hearing Xi's speech
I was very happy to see that Xi Jinping did focus on trade and on the importance of Asia Pacific trade being cooperative and inclusive.