2013-10-02
Malaysia is looking forward to Chinese President Xi Jinping's upcoming state visit, which will herald a new direction for China-Malaysia relations, Malaysian Foreign Minister Anifah Aman has said.
2013-10-01
The close cooperation between China and Malaysia in recent years has yielded fruitful results.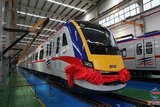 2013-09-21
China's CSR Zhuzhou Electric Locomotive said it has sold 10 inter-city bullet trains to Malaysia.
2013-03-12
A direct air route linking Wuhan, capital of Hubei province, and Kuala Lumpur, Malaysia, is expected to open next month, authorities said on Saturday.
2013-08-06
DALIAN, Aug. 1 (Xinhua) -- A training vessel of the Chinese People's Liberation Army (PLA) Navy set sail from China on Thursday for a visit to the Republic of Korea (ROK) and Malaysia.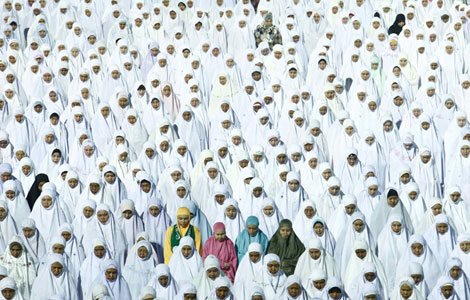 2013-05-03
Malaysia will hold general elections on May 5 in what could be the toughest test of the ruling coalition 56-year grip on power in Southeast Asian third-largest economy.
2013-06-18
China's telecommunications giant Huawei on Tuesday signed an agreement with Malaysia's government agency to promote digital education in the country.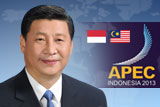 Thoughts after hearing Xi's speech
I was very happy to see that Xi Jinping did focus on trade and on the importance of Asia Pacific trade being cooperative and inclusive.