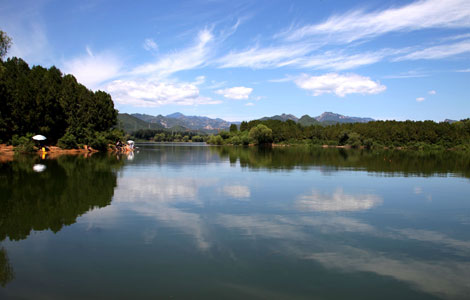 2013-10-09
Preparations are in full swing for the 2014 APEC Economic Leaders' Meetings in the Chinese capital of Beijing.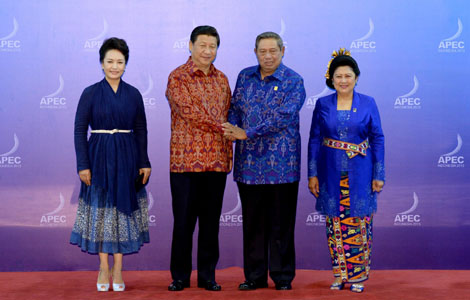 2013-10-08
Chinese President Xi Jinping and his wife Peng Liyuan pose for a photo before a dinner hosted for the leaders and their spouses at the 21st APEC Economic Leaders' Meeting in Bali, Indonesia, Oct 7, 2013.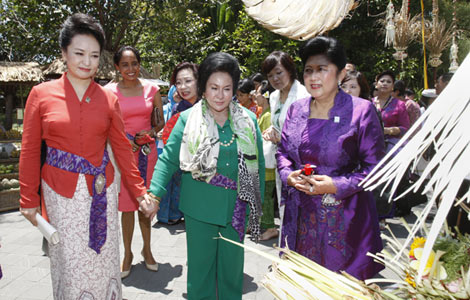 2013-10-08
Peng Liyuan of China, wife of Chinese President Xi Jinping, holds hands with Rosmah Mansor of Malaysia, wife of Prime Minister Najib Razak, and Ani Yudhoyono, the Indonesian president's wife, during their visit to the Bali Safari and Marine Park in Gianyar, on the Indonesian resort island of Bali on Monday.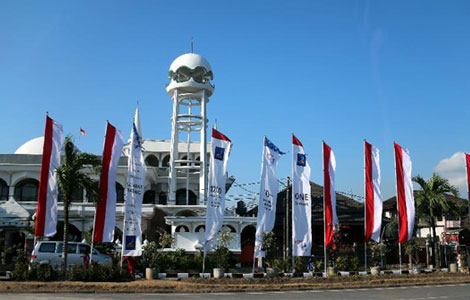 2013-10-05
Bali welcomes delegates to APEC summit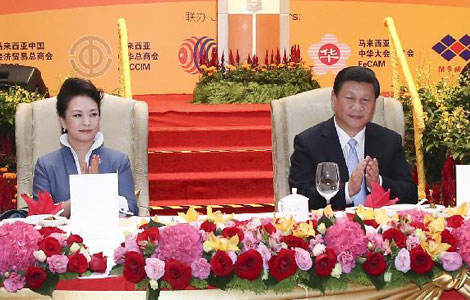 2013-10-05
President Xi Jinping addresses a welcoming luncheon hosted by overseas Chinese and Chinese Malaysians in Kuala Lumpur, capital of Malaysia, Oct. 4, 2013.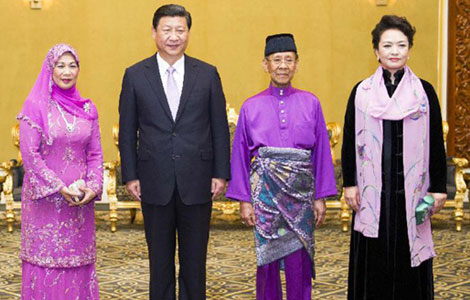 2013-10-05
President Xi said that his country is willing to work with Malaysia to make greater achievements in bilateral cooperation.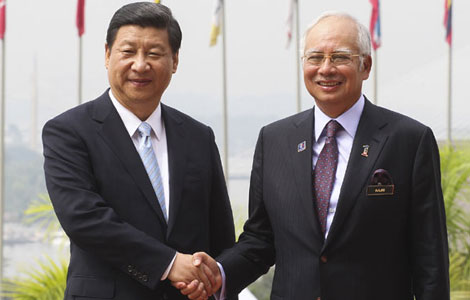 2013-10-05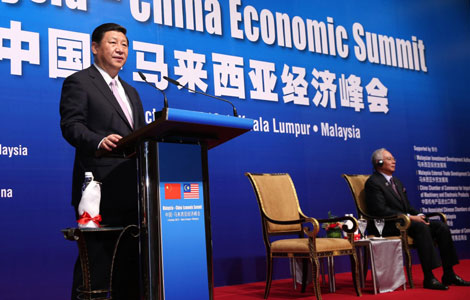 2013-10-04
President Xi Jinping called Friday for efforts to deepen mutually beneficial cooperation between China and Malaysia.China, Malaysia agree to lift bilateral ties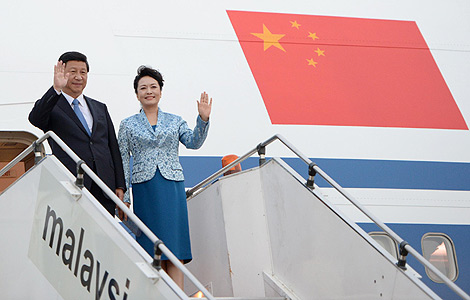 2013-10-03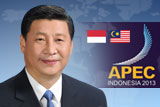 Thoughts after hearing Xi's speech
I was very happy to see that Xi Jinping did focus on trade and on the importance of Asia Pacific trade being cooperative and inclusive.