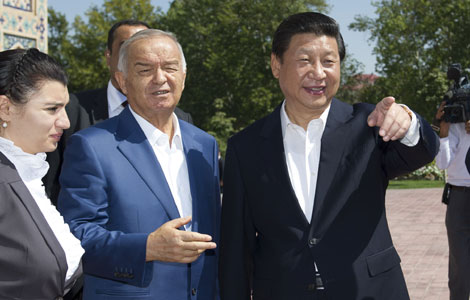 2013-09-10
President Xi Jinping arrived in Samarkand to pay tribute to the ancient Central Asian civilization. This is the only sightseeing trip he has planned for his tour.
Silk Road to take on a new look
World Heritage status sought for corridor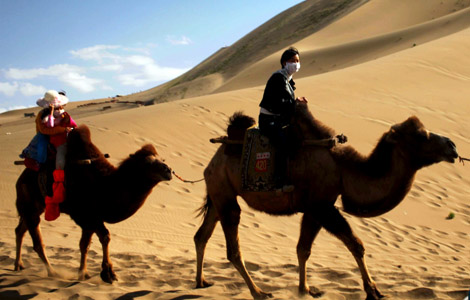 2013-09-10
President Xi Jinping's proposal to build a "Silk Road Economic Belt" is a huge economic opportunity for the region, observers said.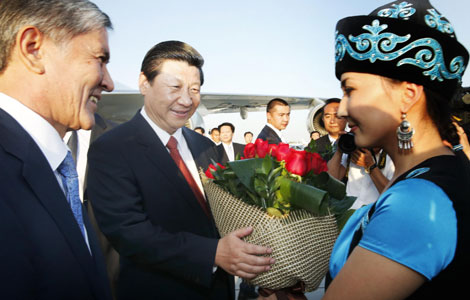 2013-09-10
President Xi Jinping arrived in Bishkek Tuesday for his first state visit to Kyrgyzstan, where he will also attend a Shanghai Cooperation Organization summit.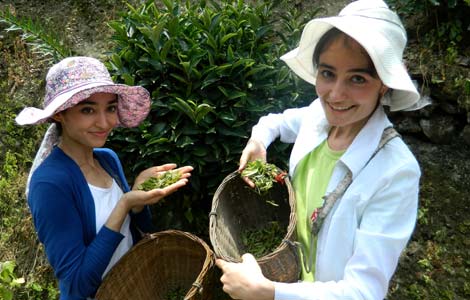 2013-09-10
Kazakh sisters Usmanova Kamila Hasanovna and Usmanova Nargiza Hasanovna are star students at Xi'an Jiaotong University in Shaanxi province.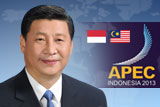 Thoughts after hearing Xi's speech
I was very happy to see that Xi Jinping did focus on trade and on the importance of Asia Pacific trade being cooperative and inclusive.