GUANGZHOU - A suspect arrested for setting fire to an underwear factory in South China's Guangdong province confessed on Wednesday that he committed the crime out of anger over a labor dispute, according to investigators.
Fourteen people were killed in a fire that broke out at 3:30 pm Tuesday in the factory, located in the city of Shantou. A single injured worker is being treated at a local hospital.
The municipal emergency response office said Wednesday that the suspect is a 26-year-old man surnamed Liu from Central China's Hunan province.
Liu was caught by police in the city of Puning around 10 pm Tuesday. He allegedly bought petroleum to set the fire and fled the scene afterward.
The fire was contained within half an hour and extinguished within one hour, consuming an area of more than 200 square meters.
Liu is currently being questioned by police.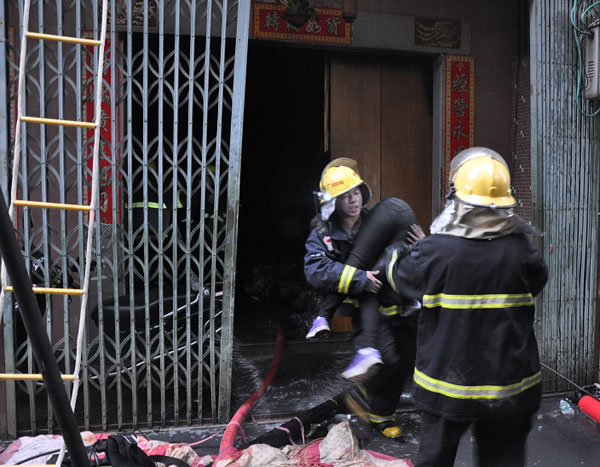 Firefighters rescue an injured people from the factory in Shantou, Guangdong province on Dec 4. [Photo/Asianewsphoto] 
Related story: