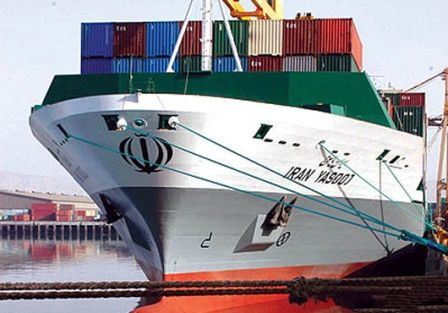 China and Iran have enjoyed close-knit relations, since China's Han Dynasty (207 BC - 220 AD) welcomed merchants from Central Asia, India and Persia (Iran) to trade goods in the country, which was known as the ancient Silk Road.
The old Silk Road had vanished, but in 2013, Chinese President Xi Jinping had introduced the new "Silk Road Economic Belt and the 21st Maritime Silk Road" (Belt & Road) initiative to connect stronger logistics networks with Asia, Africa and Europe by building more roads, railways and airports.
Beijing has launched the Asian Infrastructure Investment Bank (AIIB) - $US100bn. in capital and the $US40bn. New Silk Road Fund to fund major infrastructure projects in the region.
Tehran has already pledged to support the initiative with an investment of $US6bn. for the next six years.
Helping hand to overcome challenges
The United States and European Union had imposed sanctions against Iran, but they signed a nuclear accord, which ends sanctions. Tehran can revitalize its economy, and Xi's state visit to Iran this week comes at an opportune time.
Despite sanctions, China and Iran had maintained close trade ties. Statistics show that in 2015, Iran had exported 500,000 to 600,000 barrels of crude oil per day to China.
Chinese oil & gas companies - Sinopec and CNPC - had commissioned projects to lease equipment and provide technical support for Iranian firms to develop LNG (liquefied natural gas) in South Pars Fields and oil in Yadavarian and North Azadeyan regions.
Rebuilding Iran, strength-for-strength
Iran holds substantial reserves of oil and gas, while the world's second-largest economy continues to experience higher than global average Gross Domestic Product (GDP) annual growth rates; which means strong energy demand from China.
Iran is strategically-located in the Middle East, sharing land borders with 15 nations, and sea channels on its northern and southwestern coasts. The country is expected to play a crucial role in the "Belt & Road" as an energy hub and access to extensive delivery routes connecting to the Middle East and Eurasia.
Iran can become a regional economic powerhouse. Iran's Minister of Industry, Mining & Trade Reza Netmatzadels announced that the country would build more railways; Chinese companies will supply the trains, rails, equipment, along with technical expertise, while Iranian contractors will construct the rail networks.
Persian tourism holds allure
There's more to Iran than its oil & gas. The nation holds a long and rich cultural history. Some of its traditions and artifacts still flourish today and have drawn many foreign tourists, including those from China.
Globe-trotting Chinese tourists, who wish to purchase exotic items including persian rugs and porcelain, are flocking to Iran.
ECNS (English-language China News Service) reports that in the northern Iran village, Ardebil, the mausoleum of Sheikh Safi-din, has on display dozens of porcelain, dating back to the 13th Century, which have dazzling images of animals and plants painted in blue, emblazoned on white china.
The porcelain had arrived from China, but Persian artisans used home-grown blue painting materials to design them. This could one of the reasons why modern-day Iranians take tremendous pride over their historic ties with China.
"Everybody in Iran knows about the Silk Road and that ancient Persia and China were two hubs of the trade route," said Sadeq Zibakalam, professor of Tehran University.
New Silk Road, a game-changer for Iran
For years, Tehran had struggled under sanctions, but Beijing did not forsake them. Accordingly, the "Belt & Road" is expected to rejuvenate Iran's economy and the shared benefits can boost global logistics networks that would spur more trade and investments for the region.