Philippine President Rodrigo Duterte is seen as a pragmatist who will focus his administration's efforts on the country's economic development. [Photo/Agencies]
Two cardboard figures stand in the 1,500-square-meter showroom of Chinese automobile manufacturer BYD in Mandaluyong City of Metro Manila — one of Keith Bryan Haw, a Filipino speed racer; and the other of Warren Buffett, the legendary American investor.
With few indications of its country of origin in the showroom, it is not easy to tell that BYD, the world's biggest electric carmaker, is in fact a Chinese brand and a household name back home.
"The Philippines is a US-culture market, so we used one of BYD's investors, Warren Buffett, (to sell the brand)," said Mark Andrew Tieng, managing director of Solar Transport and Automotive Resources Corp, the Philippine distributor of BYD.
With six BYD models, including five fuel-powered cars and one hybrid, the dealer sold fewer than 200 units in the Philippines last year — less than a third of the sales of Volkswagen, according to Tieng.
The distributor uses Warren Buffett as the face of BYD because selling the China story in this market is challenging at the moment.
"(The Philippine) people are in denial that Chinese products can be really good," he said, noting that the country's trust in Chinese brands has yet to be established.
Tieng said the relationship between China and the Philippines is "fundamentally strong", adding that the two countries have been trade partners for a long time with mutual economic benefits.
"I hope both countries can move past their differences and focus on trade."
Philippine President Rodrigo Duterte, who took office on June 30, is likely to get trade back on track.
Observers are optimistic that his pragmatic economic approach can smooth the settlement of disputes between the two countries. And the business community, especially in China, is also hopeful for fresh opportunities, but with a note of caution.
Territorial claims in the South China Sea are often to blame for friction between China and the Philippines.
In 2013, the dispute escalated when then president Benigno Aquino III filed an arbitration case in a United Nations tribunal, for which a ruling is expected in the coming weeks.
Speaking to China Daily Asia Weekly, former Philippine president Fidel V Ramos said: "The best kind of relationship is one that is directly done by the people — without the UN, ASEAN (Association of Southeast Asian Nations) or APEC (Asia-Pacific Economic Cooperation). And it begins with trade."
Duterte seems to share this notion. Commonly portrayed as a strongman and a pragmatist, he appears to prioritize the country's economic development over its political disputes with China.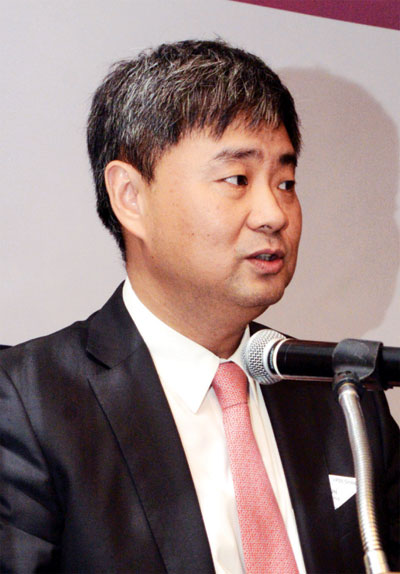 Deng Jun, country head of the Bank of China's Manila Branch and chairman of the Association of Chinese Enterprises in the Philippines.
On the campaign trail in February, Duterte urged the two countries to set aside disagreements, and asked China to help build a railway in the Philippines which will be crucial to the country's economic progress, according to the Philippine news site Inquirer.net.
Wilson Lee Flores, a Philippine political columnist, said: "President Duterte is a very pragmatic and politically clever leader. I really believe he can normalize China-Philippine relations."
He said that Duterte is likely to focus more on win-win economic advantages for both countries, rather than small misunderstandings and differences.
"I hope the Chinese government reciprocates vigorously and enthusiastically," he added.
Some of Duterte's more audacious remarks on the South China Sea issue — such as pledging to jet-ski to disputed territory and planting the Philippine flag there — have not negated his business talks with China since his election.
Duterte revealed to the media that China offered to build a railway over two years, from Metro Manila to Clark, a zone northwest of the country's capital, after his meeting with Chinese ambassador Zhao Jianhua. The Chinese Ambassador was among the first envoys Duterte met after he won elections in May.
Duterte has also planned to send his transportation chief to China to discuss the railway projects and "to talk about peace and how they can help us".
Deng Jun, country head of the Bank of China's Manila Branch and chairman of the Association of Chinese Enterprises in the Philippines, believes the countries are heading in the right direction.
"In the long run, closer economic activities between the two countries, as well as friendlier relations, will be an irresistible trend, which will not be changed by a few individuals, because (China and the Philippines) both need it," he said.
And infrastructure is not the only sector China and the Philippines can work closer together on.
The two economies complement each other in many ways, Deng pointed out. The Philippine market needs products and technology from China, while China needs manufacturing and mineral resources from the Philippines.
Trade activities between the countries can be traced back centuries. Even under the Aquino administration, trade volume had been on the rise.
In 2015, bilateral trade volume between China and the Philippines reached $45.65 billion, with a 2.7 percent increase compared to the previous year, according to statistics by China Customs.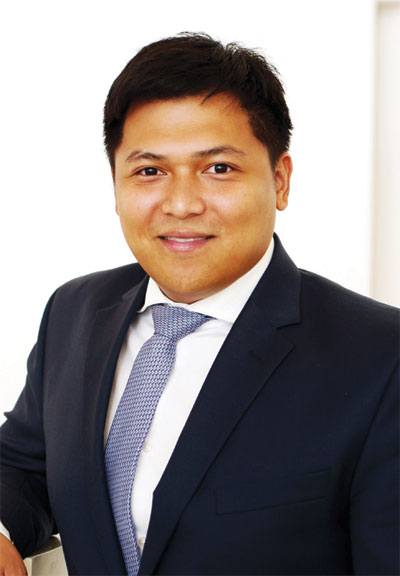 Mark Andrew Tieng, managing director of Solar Transport and Automotive Resources Corp.
China's investments in the Philippines, however, recorded a 58.9 percent drop last year, with $23.71 million of foreign direct investment (FDI), according to China's Ministry of Commerce.
In contrast, China's FDI in Indonesia and Singapore in 2015 reached $1.33 billion and $4.96 billion, respectively.
"Overall, the businessmen are optimistic," said George T Siy, chairman emeritus of the Association of Young Filipino-Chinese Entrepreneurs.
This is because the business community is pinning hopes on Duterte for a balanced foreign investment policy and a better business environment.
The Philippines has been a challenging FDI destination due to its restrictions — such as the 40 percent foreign ownership cap, which is expected to be relaxed under the Duterte administration.
The president has also pledged to cut red tape, giving the government 72 hours to process business permits and clearances.
The World Bank ranks the Philippines at 103 for ease of doing business this year, while the World Economic Forum identified inefficient government bureaucracy as the biggest factor hindering business, followed by inadequate infrastructure.
The Bank of China's Deng remains hopeful but said there are challenges ahead.
"We are optimistic and confident about the future China-Philippine ties under the new administration. But there are a lot of uncertainties at the moment, regarding how big of a difference it will make, and how long it will take to achieve," he noted.
Deng believes that lack of understanding is why the Philippines has been overlooked by Chinese companies and investors despite huge opportunities in the market, in industries ranging from agriculture to e-commerce.
"I've always encouraged Chinese companies to send a team to the Philippines, settle down in this market, and study it thoroughly."
Chinese companies should move fast for a head start in this currently untapped market, Deng added.
iris@chinadailyhk.com