In our litigious world, legal problems can come out of anywhere, even outer space via the Gobi Desert.
A current lawsuit in California really starts about four and a half billion years ago, when a one-ton hunk of stony iron wandering through outer space, entered Earth's atmosphere and slammed into what is today western Xinjiang Uygur autonomous region.
It was discovered in 2000 outside of the remote town of Fukang, which lent it its name. It was a pretty plain looking space boulder, but cutting it open revealed a dazzling matrix of gold-colored olivine crystals suspended in silvery nickel frames throughout its entire mass. It was what geologists call a pallasite.
Meteorites are rare to begin with, but pallasites, believed to be formed back when the solar system was taking shape, are one in a hundred.
Whoever discovered the Fukang meteorite has remained anonymous but did carve off a 45-pound finder's fee before putting the rest on display at the Tucson Gem and Mineral Show in February 2005.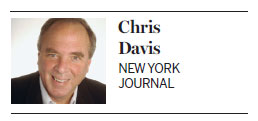 Over the years, the remainder has been divvied up into slices that have the effect of primordial stained glass or chunks that glitter like jewelry and sold off.
"Its rarity, size and quality combine to make this piece one of the most valuable meteorite specimens in history," Bonhams auction house said of it when they put the largest chunk - 925 pounds - on the block in 2008. (The anonymous collectors were hoping for $2 million but got zero bids.)
A total of 68 pounds are on deposit at the Southwest Meteorite Laboratory at the University of Arizona. Scientists there call it "one of the greatest meteorite discoveries of the 21st century."
You can buy pieces of the Fukang meteorite on the web - a one-ounce chip goes for about $900 on meteorites-for-sale.com and a 3-pound "end cut" fetches $1,400 on yet another rare rocks website.
Novato, California resident Stephen Settgast bought a 220-pound 2.5-inch-thick poster-sized piece of the Fukang meteorite it in 2004, the Marin Independent Journal reports.
Ten years later he decided to sell it and made arrangements with New York-based meteorite dealer Darryl Pitt, who cut a deal with buyers who paid $425,000.
Settgast hired Keith and Dana Jenkerson, a couple living in rural Kansas who polish rocks and gems for collectors to clean up the specimen before delivery. After they had finished their work, they told Settgast that the rock was worth a lot more than he had let it go for - probably double.
Settgast traveled to Kansas, took the slab back and went to court claiming that he was the victim of fraud and breach of contract because broker Pitt had sold the meteorite to Lawrence Stifler and Mary McFadden, the owners of the Maine Mineral and Gem Museum in Bethel, Maine.
Settgast's lawyer said the contract stipulated that the slab would be sold to a private collection and, for some reason, not to a museum or exhibit hall.
A lawyer representing Pitt and the buyers denied Settgast's allegations and countersued. "After the meteorite was cleaned and polished, the Jenkersons stated, inaccurately, that the meteorite was now worth $1 million," attorney Jeffrey Valle wrote in his filing late last month. "Settgast decided he now wanted the meteorite for himself and, in an outrageous act of seller's remorse, he decided to steal it back."
Settgast traveled to the Jenkersons' home in Osawatomie, Kansas, told them he was repossessing the rock and took it back to California, Valle alleges. Now Settgast has both the rock and the $425,000, according to Valle.
The lawsuit has been assigned to federal court in Oakland and will commence hearings in late June.
Contact the writer at chrisdavis@chinadailyusa.com.