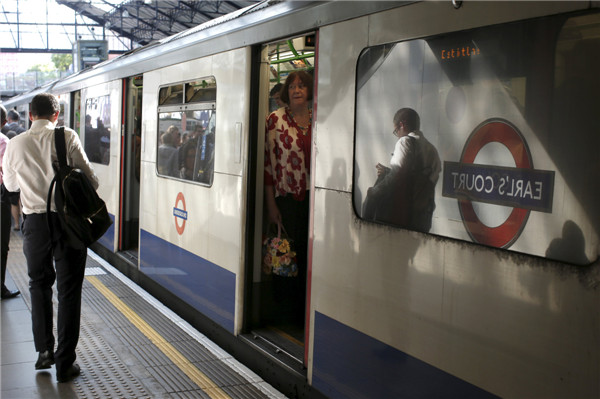 Commuters at Earls Court underground station attempt to complete their journey on Wednesday evening, in London, Britain, July 8, 2015. A strike by staff and drivers on London's underground train network later on Wednesday, which is set to chaos travel misery for millions of commuters, is "unacceptable and unjustified", a spokesman for Prime Minister David Cameron said. [Photo/Agencies]
LONDON - Many London commuters left work early Wednesday to beat the start of a strike that's expected to shut down the city's subway system.
Drivers and station staff were walking out for 24 hours from 6:30 pm (1730GMT) in a dispute over pay and schedules when a 24-hour subway service starts on some lines later this year.
Subway operator Transport for London says so many drivers are expected to participate that it will be impossible to run any trains during the walkout. In past strikes, management managed to keep a few lines running.
The Underground handles 4 million journeys a day, and the strike by members of four unions will likely paralyze the capital's transport system, despite extra bus and river services.